Chinese police officer praised after swapping himself for hostage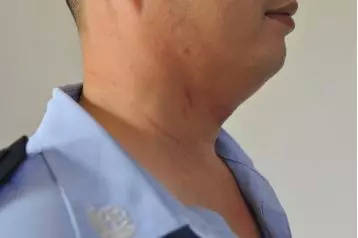 At midnight, Huang was dispatched to a three-story apartment to solve a conflict, where a man was threatening his brother with a knife. Challenged by the man, Huang was able to calm him down and dashed on with no thought of his personal safety to swap for the hostage.
Huang thought that he could talk with the man, but the attacker held the knife on his neck and forced the officer to tie up his hands with a power cable after turning off the lights.