BP a trusted, valuable partner of China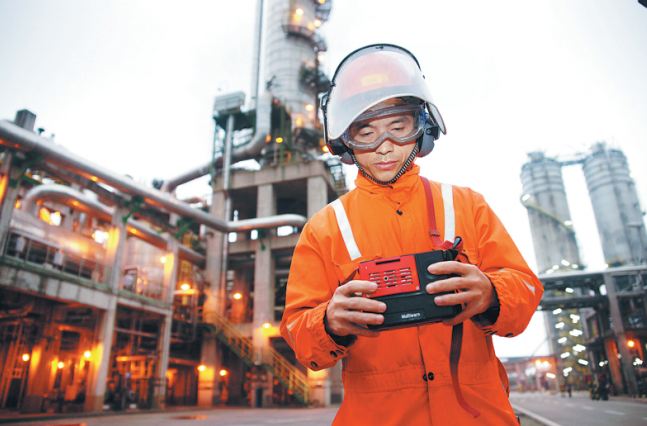 Editor's Note: This year marks the 40th anniversary of China's reform and opening-up. China Daily interviewed top executives of well-known multinational companies for their views on the country's socioeconomic development.
Energy firm is committed to helping nation develop its enormous potential
Please use three words to describe China's changes in the past 40 years.
For four and a half decades, BP has been building strong relationships with dynamic Chinese businesses. Over that time we have witnessed remarkable changes. Many superlatives are used to describe China's transformation, but if I were to choose just three words, they would be speed, growth and partnership.
What are the biggest achievements in China since the adoption of the reform and opening-up policy 40 years ago?
The past 40 years have seen China's economy soar. It is now the second-largest in the world and plays an increasingly vital role in global growth.
Another element of this growth story is the role China plays in driving the global economy, particularly in the energy sector. BP's most recent Statistical Review of World Energy found that, for the 17th consecutive year, China was the biggest contributor to global energy growth. It accounted for more than one-third of the growth in global energy consumption and 23 percent of global energy consumption in 2017.
China has made notable progress in pursuing sustainable development. Its commitment to the Paris Agreement has been well-recognized.
Meeting the energy demand of the growing economy while reducing emissions is a big challenge. BP's recently published Energy Outlook suggests China's carbon emissions could even peak a few years before the current 2030 goal.
We are committed to helping China develop its enormous energy potential while working with our Chinese partners to make the most of the commercial opportunities available.
As we enter the next phase in our relationship, 45 years since BP's entry to the Chinese mainland market, we hope to continue to strengthen our ties as a trusted and valuable energy partner.
How has your company benefited from the country's reform and opening-up policy?
I have been coming to China for around 20 years in different capacities with BP. I am a great admirer of this country. A lot has changed in that time. Throughout this period, BP has been steadfast in its commitment to investing here.
We began our investments early on in China's recent economic development trajectory. We are proud to have stayed the course over the past four and half decades, developing partnerships that benefit both BP and China.
From my perspective, as BP's executive responsible for our presence in Asia, we benefit from the wealth of world-class talent that China offers. Today, we have a Chinese operation that is run by Chinese nationals, and we have Chinese colleagues helping to develop our business around the world.
Another source of pride for BP is the development of our substantial petrochemicals and manufacturing businesses here. These are large, complex operations and a testament to what we can achieve when we work together.
Of course, our collaboration with Chinese partners extends beyond the country's borders. A good example of that is the Rumaila oilfield in Iraq, where we have worked closely with China National Petroleum Corp. It is a vast field that produces 1.4 million barrels per day. BP, CNPC, the government and the people of Iraq all benefit from our close partnership.
What's the biggest challenge China faces today and how can the country overcome it?
Perhaps the biggest challenge is the one facing societies around the world: the 'dual challenge' of meeting rising demand for energy while reducing greenhouse gas emissions.
This country has a population of nearly 1.4 billion and accounts for one-seventh of global economic output, which means a lot of energy is needed. At the same time, to meet the Paris Agreement, China's carbon emissions need to stop rising by 2030.
Work is already under way to try and make that aspiration a reality. Last year China's carbon emissions rose by around half the annual 10-year average. Our most recent Energy Outlook suggests China's carbon emissions even could peak a few years before the 2030 goal.
China has made this progress by decreasing its reliance on coal, increasing investments in clean energy and shifting its economy away from heavy industries.
As well as demonstrating the seriousness of China's commitment to deal with the climate challenge, this shows the world what can be achieved when policy, technology and economics converge.