BP invests $10m in NIO Capital fund
Share - WeChat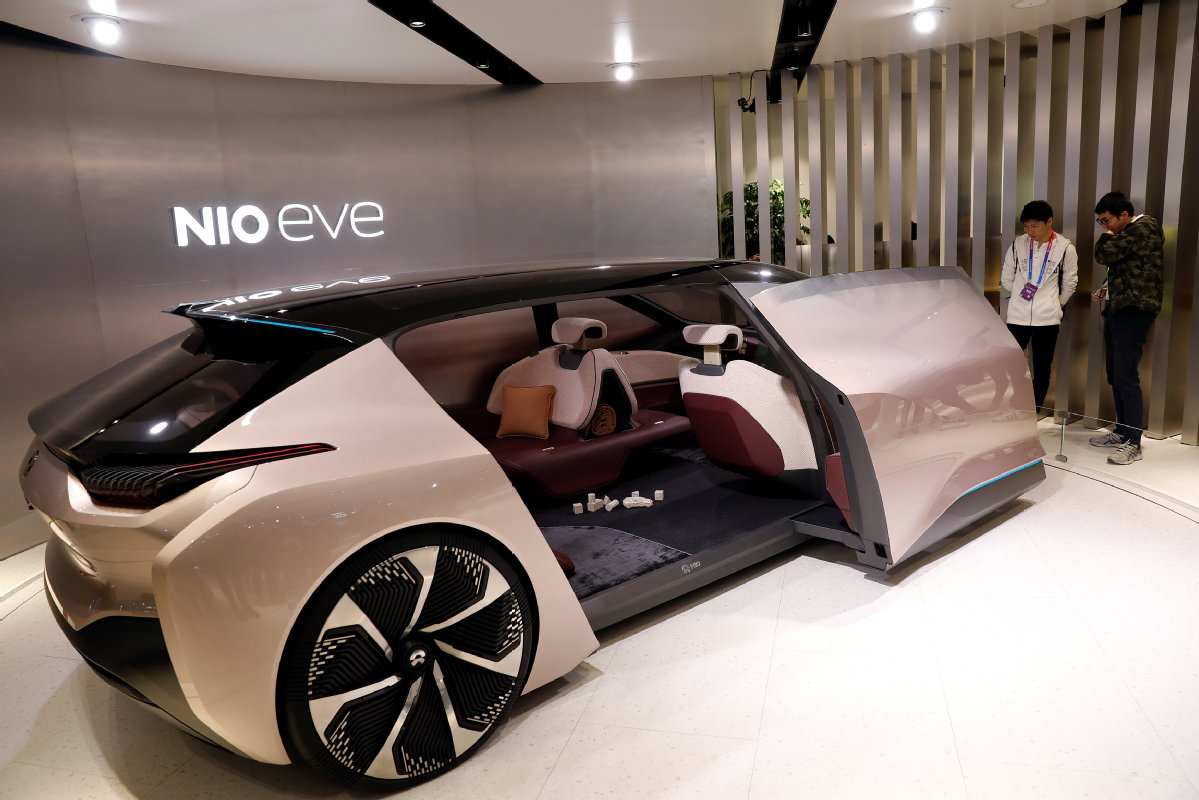 Move is part of transition toward new energy industries, China opportunities
Global oil company BP Plc has accelerated its transition into the new energy vehicle age in China, investing $10 million in the NIO Capital US dollar fund through its BP Ventures arm to support the fund's work in China's new energy vehicle sector.
BP aims to leverage China's electric vehicle ecosystem and contribute to the sustainable development of the country's mobility industry through the partnership, said BP China president Xiaoping Yang.
"BP Ventures is committed to identifying and investing in companies that we believe are at the cutting edge of the advanced mobility industry," Akira Kirton, managing director of BP Ventures.
"We are delighted to make our first material investment in China, as we explore the opportunities brought about by the rapid development of electric vehicle-related technologies and innovations in the country."
The investment follows BP and NIO Capital's recent signing of a memorandum of understanding, under which the parties agreed to explore emerging sectors, including electric cars and internet-based transport in China.
With customer demand and technologies evolving quickly, BP intends to remain the energy provider of choice through a number of diversified solutions, said Roy Williamson, vice-president of BP's advanced mobility unit.
"Our partnership with NIO Capital in China is part of BP's strategy to be a leading provider of the mobility solutions of the future."
With supportive government policies and subsidies, China's new-energy vehicle market has grown into the world's biggest, with domestic sales in 2017 accounting for more than half of global electric vehicle sales. The country targets annual sales of 7 million electric vehicles by 2025 and 500,000 installed public charging stations by 2020.
Analysts said the investment is in accordance with BP's commitment to being the leading fuel provider for both conventional and electric vehicles, as are its other investments in fast-charging battery technology firm StoreDot and mobile-charging company Freewire Technologies.
"BP is accelerating its transition into the EV age, by investing more into charging infrastructure, which is also in accordance with the company's expansion strategy into the burgeoning sector," said Kou Nannan, senior associate with Bloomberg New Energy Finance's advanced transport sector.
Kou said there will be similar investments by traditional energy giants such as BP, looking to tap into the potential opportunities in electric vehicles, internet-based transport, new-energy infrastructure, smart driving systems and electric vehicle charging networks.
Min Na, senior analyst with Bloomberg New Energy Finance for oil and gas, said BP's investment reflects a recent global trend, as several international oil companies have acquired charging businesses. These include Shell's purchase of Dutch player NewMotion, which owns one of Europe's largest electric vehicle charging networks, and BP's acquisition of the United Kingdom's leading charging company Chargemaster.
China is the world's largest electric vehicle market, meaning more and more players could bring more innovative business models in the long term, Min said.