BP to invest more in outlets
Share - WeChat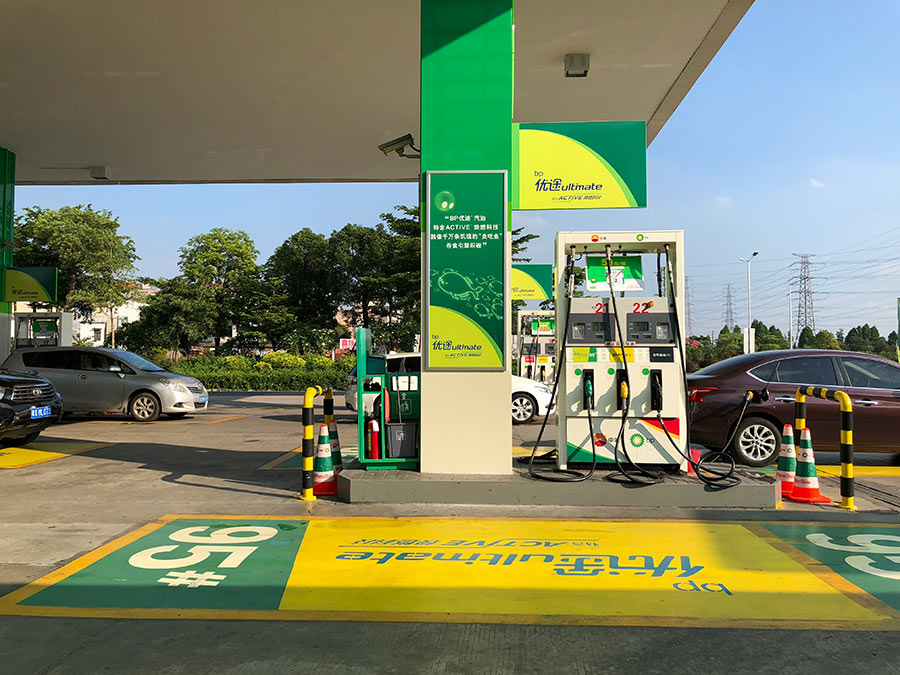 British energy major BP said it plans to more than double its gas stations in China by adding 1,000 more in the coming five years.
BP's move comes against the backdrop of China lifting the 30-site limit on international fuel retailers.
Hanna Hofer, president of BP China Retail, said the company believes a more open market will attract more investment and ultimately benefit consumers as the latter will be able to access better and a wider range of products and services.
The new measures would create a more open market that will attract more investment, which would eventually benefit consumers, she said.
Half of the new sites will be located in the provinces of Shandong, Henan and Hebei, a result of its joint venture with private oil refinery Shandong Dongming Petrochemical Group, which was formed in February.
The venture with Dongming will help BP to expand its fuel retail business in China's northern provinces while strengthening its retail presence in the country, in line with its goal to increase earnings in BP's downstream sector.
The company already sees more than 740 fuel retail sites in Guangdong and Zhejiang provinces, jointly operated with China's State-owned China National Petroleum Corp and China Petroleum and Chemical Corp.
"New market growth is one of the key strategic priorities for BP's fuel marketing business. Our retail business offers customers a differentiated experience through our brand, high-quality products and services," said BP downstream chief executive Tufan Erginbilgic.
Hofer said: "I hope our strategic partnership will support the continuous reform of the gas station retail sector in China."
BP has not secured a partner or location for the remaining 500 sites, but the company will primarily take first- and second-tier cities into consideration.
BP is also looking at other privately owned companies as future partners, according to Andy Holmes, chief operating officer of BP's Asia-Pacific fuels business.
According to Holmes, the stations will be equipped with convenience stores under the BP brand, and chances are they will provide charging services for electric cars.
China's fuel retail sector is currently dominated by State-owned companies. According to Li Li, energy research director at ICIS China, a consulting company that provides analysis of China's energy market, most gas stations owned by non-SOEs see a much lower profit compared with the State-owned ones, due to poor brand visibility as well as ordinary location of their fuel stations.
In Sichuan province in Southwest China, 60 percent of stations are owned by private and foreign companies. But they account for only 20 percent of market sales due to their location in remote areas.
China has some 100,000 gas stations. PetroChina and Sinopec own half of them, but their sales dwarf that of private and foreign competitors, she said.
Figures from the National Development and Reform Commission reveal that the oil retail sector is growing fast in China, with gasoline consumption up by 10.2 percent in 2017 and diesel consumption up by 2 percent.
Royal Dutch Shell plc is currently the top foreign petroleum brand in China with 1,300 locations; US company Exxon Mobil Corp has 1,000 sites; and France's Total SA roughly 200 stations.