Pleasures by a lake in Sichuan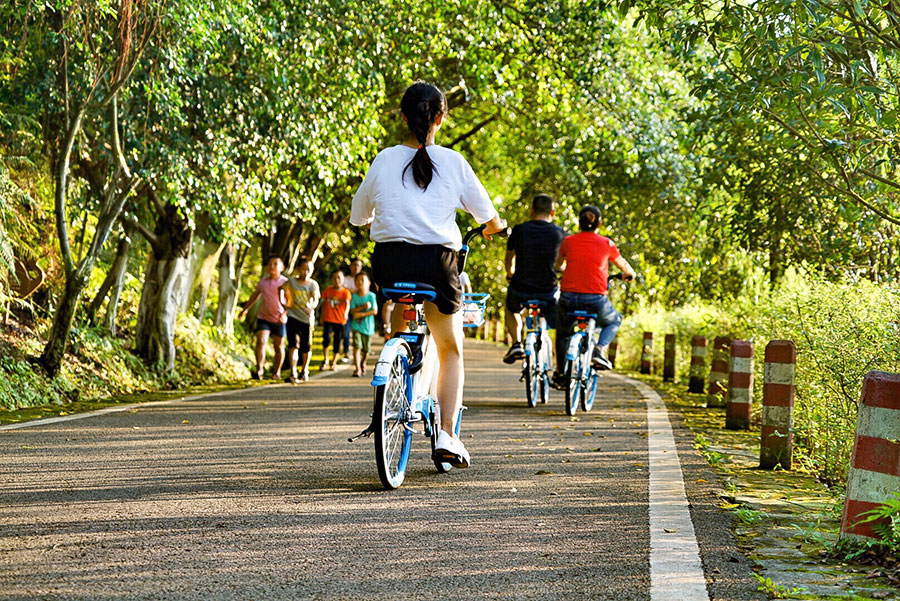 Tens of thousands of birds fly to the lake over November-April, creating quite a sight.
Then, one can see 90 varieties of birds, including white and gray cranes, as well as egrets and cormorants.
Now, the local authorities have set up dozens of birds feeding and observation sites for the public.
Guyu Lake was designated a national 4A scenic spot in 2016. And growing tourism has helped the local agri-tainment businesses to flourish.
Currently, more than 35 agri-tainment facilities are up and running, and they cater to 2,000-3,000 visitors per day, says Huang, adding that some of the facilities earn as much as 200,000-300,000 yuan ($29,279-43,918) a year.
Tang Wenyi was the first local to open a restaurant in the area, 500 meter from the lake, in 2000.
"Business has been good, especially in recent years," says the 43-year-old.
"More visitors now come to see the lake and the surrounding environment is improving."