Pleasures by a lake in Sichuan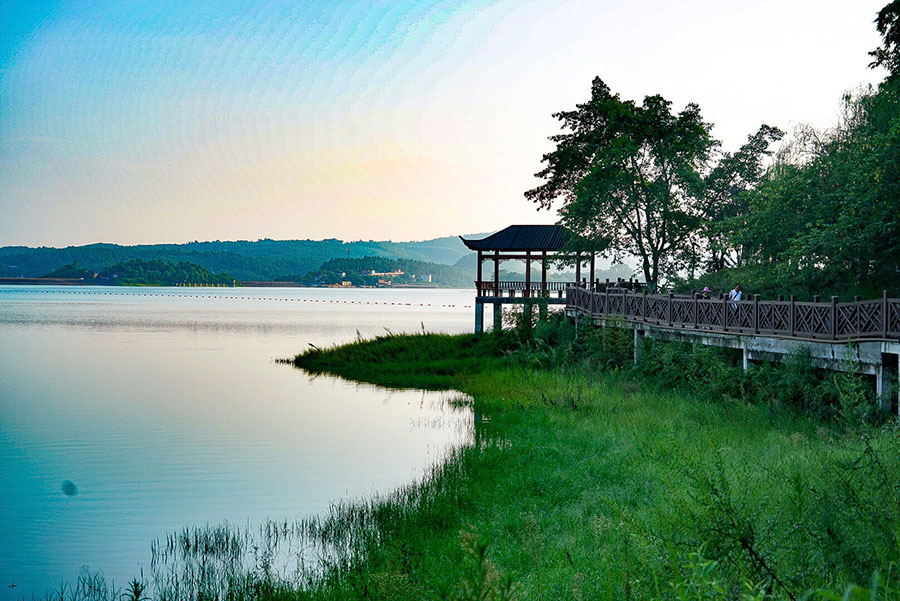 Its depth is 15 meters on average, going up to 27 meters at its deepest point.
Guyu Lake came into being when the local government decided to draw water from the Tuojiang river, one of the tributaries of the Yangtze River, back in the 1970s.
Then, Longchang was short of water, because it is at a higher level than the surrounding areas, and it did not have any big rivers or lakes.
"So, most of the time, we were dependent on the weather (to survive)," says Huang.
As the Guyu Temple is at the lowest point of the lake, the water body is named after it, says Huang.