Pleasures by a lake in Sichuan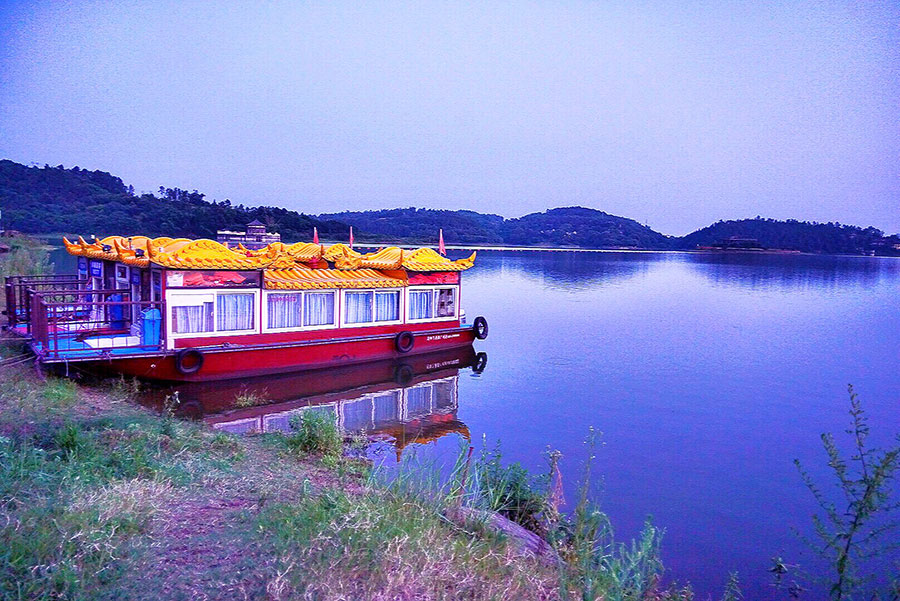 The creation of the lake began in 1976 and it took two years to fill it up.
The lake helps irrigate roughly 100,000-mu (66.7 square kilometers) land in Longchang, says Huang, adding that later the local government in 2003 allowed fish breeding in the lake.
"The fish breeding took place in roughly one fifth of the lake's area," Huang says, adding that it carried on for more than a decade before being stopped due to water shortage issues as the population of the area grew from 50,000 to 200,000 in the 1980s.
In 2009, work on improving the lake's environment began and more than 3,000 mu of farmland around the lake has since been changed into a green zone where trees have been planted.
As a result of the improvements the lake has now begun to attract visitors. And the numbers could hit 400,000 a year.
"They go boating in the summer and watch migrating birds in the winter, besides enjoying local food," says Huang.