Kubuqi turnaround provides template for desert revival
Experience and innovation in North China are helping to solve a global problem. Wang Keju and Yuan Hui report from Ordos, Inner Mongolia autonomous region.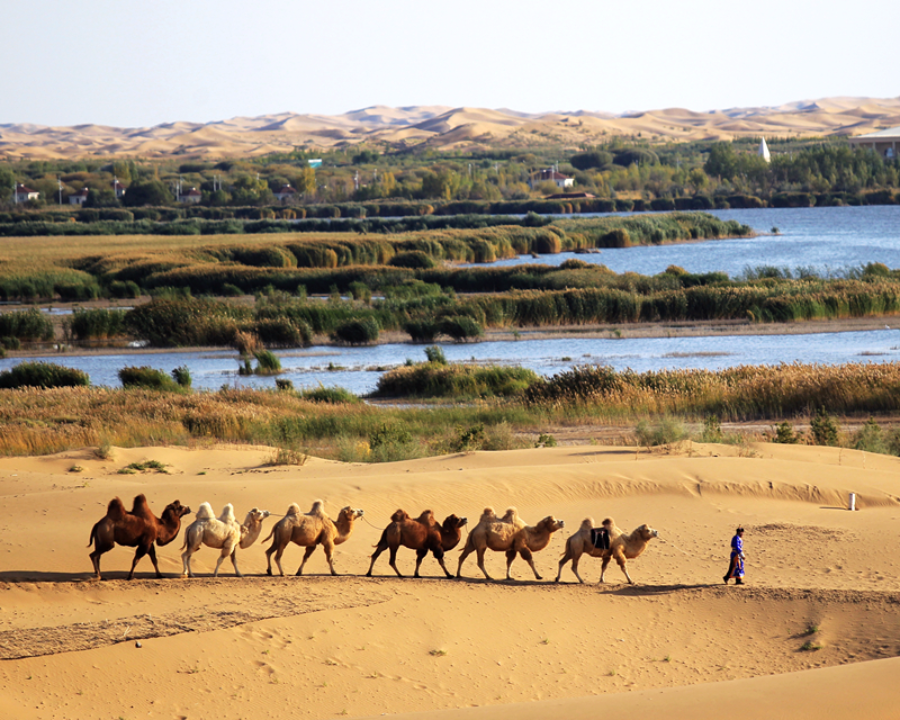 With sweat dripping from his brow and pooling in his lower back, Urgendalai dug holes in the desert. His muscular arms moved constantly, driving through to the tough soil below and leaving his feet and ankles covered in sand.
The desert sand lacked life, but Urgendalai put a few saplings into the holes and watered them. "They're weak and frail, but the rain will come and they should survive. Now, life has a chance in the Kubuqi," he said.
After more than three decades of effort and innovation, the process of desertification has been reversed in about one-third of the Kubuqi Desert-China's seventh largest at 18,600 square kilometers-in the Inner Mongolia autonomous region in the north of the country.
Though centuries of animal grazing had denuded the area of almost all vegetation and the local population of 100,000-plus people existed in isolated poverty, the recent transformation of once-barren dunes into lush oases offers a solution to desertification worldwide.