Kubuqi turnaround provides template for desert revival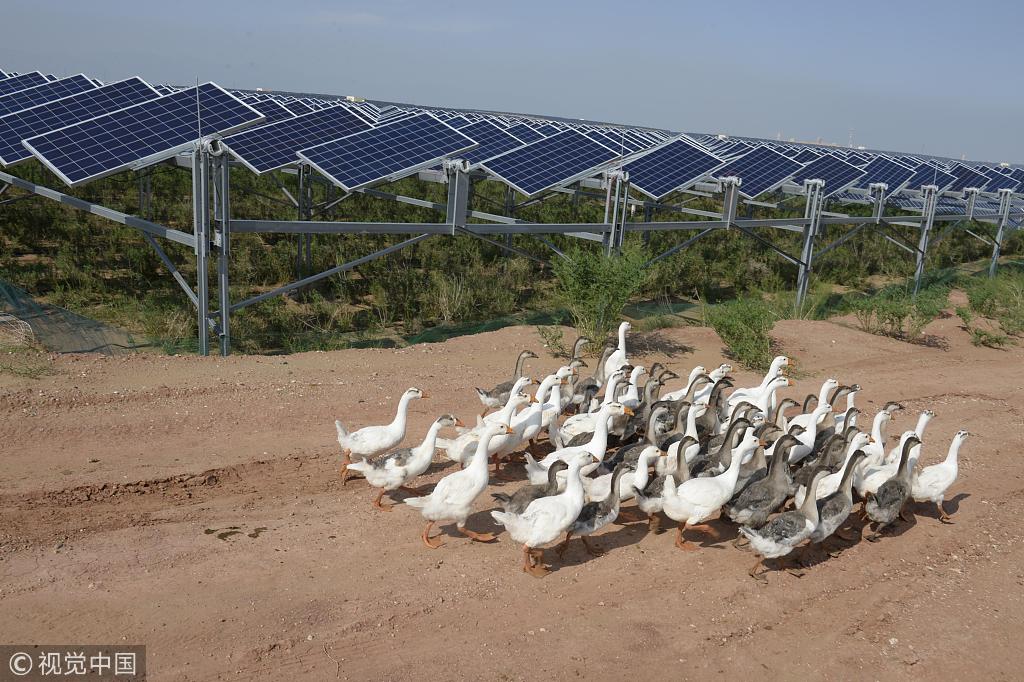 China has about 2.6 million sq km of deserts and a further 1.7 million sq km of desertified land (soil that is gradually becoming more arid), meaning that the country is one of the most severely afflicted in the world. Combined, these areas account for about 10 percent of the global total, according to statistics provided by the State Forestry Administration last year.
At the end of the 20th century, China's deserts were expanding at a combined annual rate of 10,400 sq km. Now, they are shrinking at a rate of 2,424 sq km per year, while deserts and desertified areas worldwide are expanding by 70,000 sq km annually, the statistics showed.
"Deserts should not be seen as a problem, but as an opportunity for change. Taking care of the desert and making it greener can lift people out of poverty, provide prosperity and help to develop areas," said Wang Yujie, deputy director of the China National Sand Control and Desert Industry Society.
The Kubuqi is the desert closest to Beijing, just 800 kilometers away, and was once a major source of sandstorms carried by the wind to the Beijing-Tianjin-Hebei region.
Farmers and herdsmen in the desert were plagued by violent sandstorms, which caused serious shortages of water and electricity, resulting in poor infrastructure and a lack of roads. The local people could only cultivate a few hardy plants that could survive in sandy soil, so their lives were hard and poor.
In 1986, when Urgendalai was 18 years old, the land was too infertile to farm or use for grazing, so the people flocked to dig up wild licorice to sell. The practice exhausted the already barren land and the loss of the root systems resulted in a lack of soil integrity. That saw the desert expand and extinguish all hope of making a living from farming.
"I saw camels die from starvation and cattle and sheep kneeling down motionless because they were so thirsty. I was terrified by the cruelty of the desert and ashamed of what we had done to our home," he said.