Kubuqi turnaround provides template for desert revival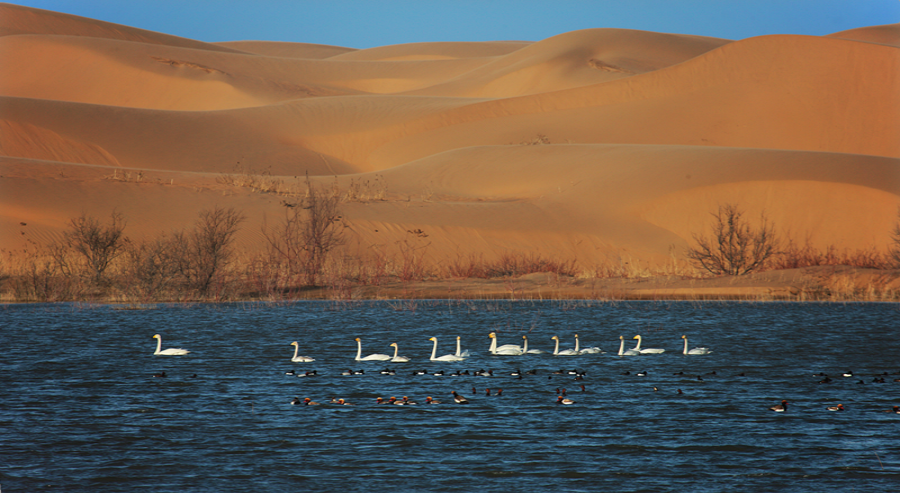 "We adjusted the Kubuqi model-the experience we gained and the technologies we developed over decades of anti-desertification work-to local conditions to provide a plan that will really take effect as it did in the Kubuqi," he said.
"Our desertification control team has also established a center to train experts from across the world and explain how the most effective control methods work in the Kubuqi. We want to offer whatever we can to help create a greener planet," he added.
Urgendalai, 50 years old and a father of five, said he will only stop planting trees when he is unable to hold a spade.
"I know how the desert can hurt, and I won't let it hurt my children again," he said.
Contact the writers at wangkeju@chinadaily.com.cn