Gold miner becomes an industry giant
Share - WeChat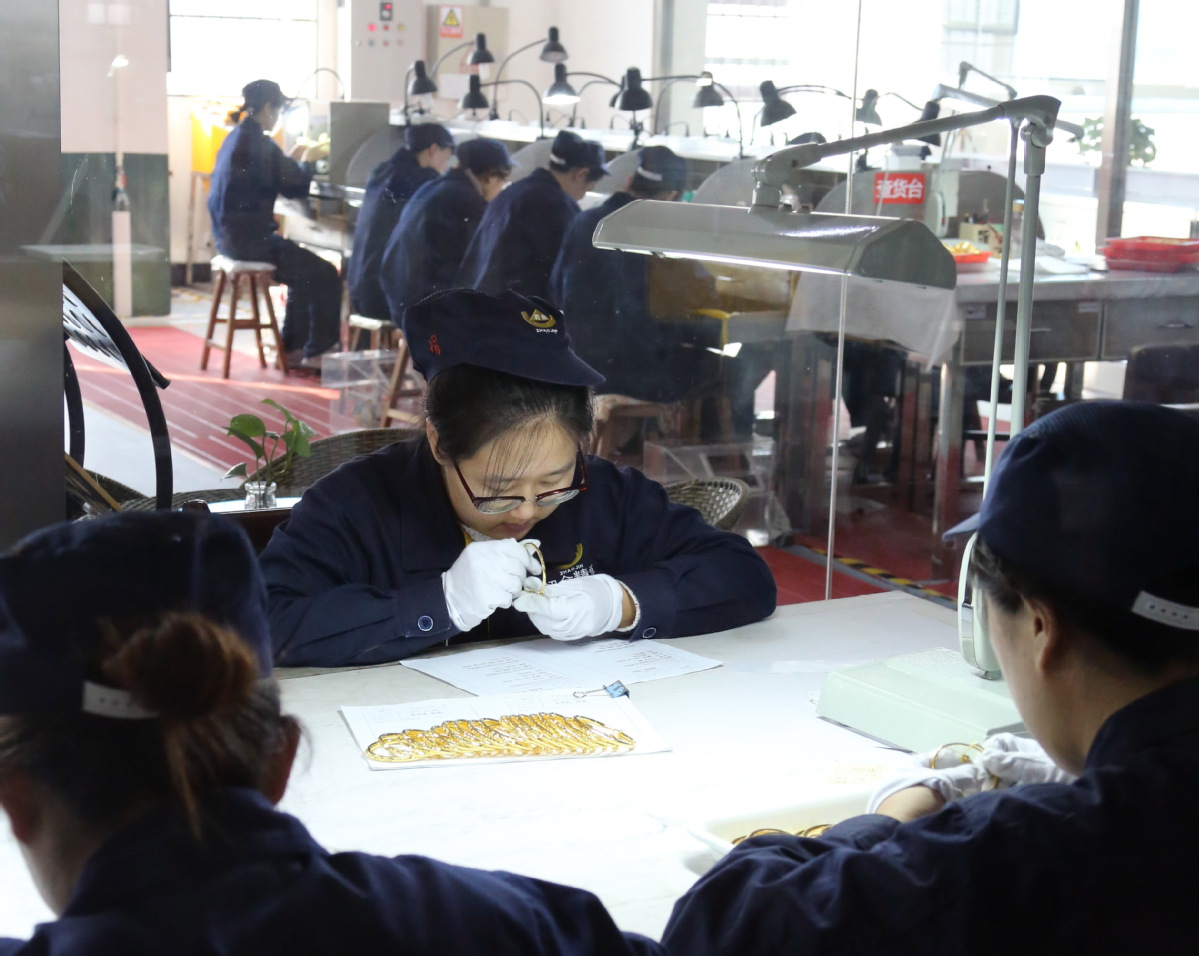 Editor's Note: This year marks the 40th anniversary of China's reform and opening-up. China Daily interviewed top executives of well-known multinational companies for their views on the country's socioeconomic development.
Zhaojin Group leverages country's rise to expand overseas, contributing to national growth, financial security
Please use three words to describe China's changes in the past 40 years.
Earth-shaking. Before China's opening-up, the nation had a planned economy system, where there was a shortage of materials and people had limited quotas to get food and daily necessities. With the policy of opening-up, the nation's economy has achieved sustained and rapid growth, and the comprehensive national strength has been further enhanced. People's quality of life has significantly improved, while science and technology, education and other fields have made overall progress. The country is transitioning from the Made in China to the Created by China label.
Remarkable. Opening-up has fueled China's development in various industries, such as aviation, bullet trains, bridge engineering and gold. During the past 40 years, the nation's accumulative gold production totaled 7,193 metric tons. Gold production in 2017 alone was 21.7 times of that in 1978. Currently, the nation's gold reserves stand at 1,843 tons, 4.6 times that of 40 years ago.
World-leading. By the end of last year, China's gold production had ranked first globally for 11 consecutive years, and its gold consumption had been the world's highest for five consecutive years. The nation's gold industry has evolved from a follower to a forerunner, contributing greatly to the nation's economic development and financial security.
What are the biggest achievements in China since the introduction of the reform and opening-up policy 40 years ago?
The greatest achievement is the realization of the efficient deployment of production factors, serving as development momentum.
Since China's reform and opening-up, the implementation of market-oriented economic structural reforms has spurred the vitality and motivation of economic and social development, and all industries in China have achieved rapid development, with the gold industry being a representative.
Thanks to favorable government policies, over the past 40 years, Zhaojin Group Co Ltd has evolved into a gold giant. Previously, we were merely a gold acquisition company. Now, the company owns the most complete value chain in the nation's gold industry.
Apart from the gold mining industry, we have expanded into five more major industries, including non-gold mining, gold trading, deep processing, advanced new technology and real estate, and have achieved industry convergence.
What's the biggest challenge China faces today and how can the country overcome it?
The biggest challenge is to resolve the contradiction between the ever-growing needs of the people for a better life, and unbalanced and inadequate development. To solve the problem, we should insist on high-quality development, build a modern economic system, continuously improve the quality and efficiency of development, and satisfy people's needs for a better life.
How do you comment on the meteoric rise of Chinese companies in the past decades?
Chinese companies have risen with the help of four aspects, with the first being policy dividends. China's reform and opening-up policy has provided the most liberal system and policy conditions for the development of Chinese companies, fully liberating productivity.
Relying on the talent dividend, many Chinese talents have provided great support for the development of enterprises, which is beyond comparison for many countries.
The technological dividend is important as well. During the past 40 years, Chinese companies have adhered to scientific and technological innovation, and have achieved science and technology breakthroughs in many core fields, forming a large number of independent intellectual property rights. Science and technology are playing an increasingly important role in development.
Chinese culture is the last aspect. The Chinese people have the cultural heritage of working hard, striving for excellence and pursuing win-win solutions. This cultural heritage boosts China's soft power that has spanned over 40 years.
How has the reform and opening-up policy fueled your global expansion ambition?
The Belt and Road Initiative can be regarded as the nation's second reform and opening-up. Under the guidance of the initiative, Zhaojin Group is now constructing gold production bases overseas, and has begun investing in many countries and regions involved in the initiative.
How do you view China's role in the world today?
China, although the world's second-largest economy, has a huge gap in per capita income, per capita GDP and other indicators with the United States and other developed countries. China still has a long way to go before becoming a world power. We need to promote entrepreneurship, speed up the development of the real economy, and pass on those spirits from generation to generation.
Could China's experiences and practices be used to solve global problems?
China's experiences and practices provide important guidance for solving global problems. Since ancient times, the Chinese people have emphasized harmony and promoting harmonious culture, which means to respect nature and to be dependent on each other. This wisdom has already been recognized and respected by the world. The concept of harmonious development is crucial to solving many problems that the world currently faces. This is why many countries translate and learn Chinese classics from a large number of books.
What measures are needed if China wants to deepen reforms?
From the perspective of the development of the gold industry in the near future, for gold companies, we will pay attention to environmental taxes, resource taxes and policies related to the withdrawal of mining rights in nature reserves (such as water sources, military areas, etc). We hope that the Chinese gold industry will continue to develop in a steady and healthy manner, in order to better satisfy people's needs and safeguard national financial security.
Apart from economic development, what progresses in other fields have you witnessed in China in the past 40 years?
China's highways, high-speed railways, super bridges, ports, e-commerce, supercomputing, nuclear power, large aircraft, new energy and astronomy, just to name a few. From the Tiangong-1 to the Jiaolong, the hardworking Chinese people have made exciting achievements in numerous fields, from which they have also benefited greatly.
What will be the country's "calling card" in the coming years?
Created by China, China quality and China brand.
China is experiencing the transition from Made in China to Created by China.
High quality, which involves being green, low carbon, ecological, environmentally friendly, energy-saving and efficient, will be an essential characteristic of China's products in the future, enhancing the overall competitiveness of the nation's enterprises.
When quality goes up, the China brand will become better-developed. More and more Chinese brands will become world brands.