China's economy headed in right direction, says renowned British economist
Share - WeChat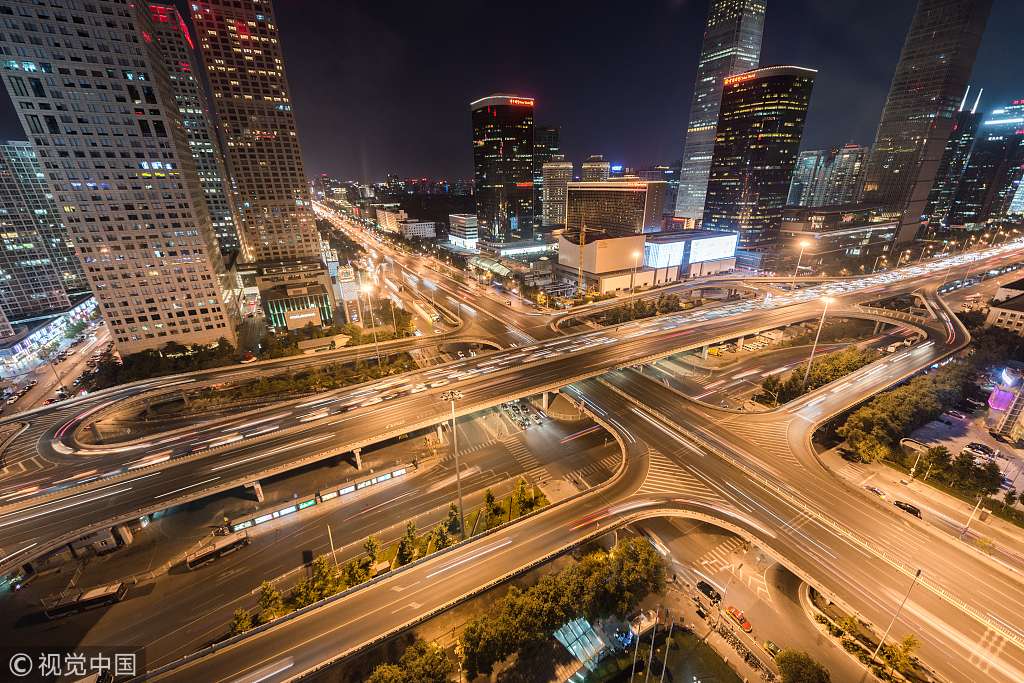 LONDON - China's economic development in the past decades has outrivaled anticipation and is moving "in the right direction" towards innovation and entrepreneurship, said former Goldman Sachs chief economist Jim O'Neill.
"Not to this scale," O'Neill told Xinhua in a recent interview when asked whether he had thought China could go this far when he coined the acronym of BRIC in 2001.
The term refers to Brazil, Russia, India and China, four emerging economies with fast growth and great potential. South Africa later joined the group to make it BRICS.
"China has been on a very rapidly changing journey which many don't really fully appreciate ever since," he said.
Impressed by China's economic performance, the British economist said he was more excited with the shifting nature of the economy 40 years after the launch of China's reform and opening-up.
O'Neill said that the rise of the technology sector and the growth of Chinese entrepreneurship were "really quite striking" when he visited China nearly two and a half years ago.
China's economy ended on a strong footing in 2017 with a better-than-expected growth rate of 6.9 percent. Official data showed an improved economic structure, with new growth drivers emerging and outdated capacity decreasing.
New-energy vehicles, industrial robots, solar power and integrated circuits outshone most other industries in terms of output, while heavy industries like mining and cement sectors saw their output either declining or growing slowly.
"It was quite early evidence of the switch of the Chinese economy to the service sector and away from what I call the old China of the Noughties (2000-2009), which was based on heavy industry and in particular low value-added exports," he said.
The rise of iconic companies like Tencent and Alibaba shows that China is "going in a right direction," said O'Neill, noting that ultimately the most successful economies in the world are characterized by innovation and creativity.
"The signs in the past couple of years are more encouraging than many people expected and I just hope it continues and maybe even accelerates," he said.
Apart from the continuing driving force of innovation, the rise of Chinese consumers is also "crucial for China's sustainable success," said the economist.
According to China's National Bureau of Statistics, consumption contributed 58.8 percent of China's economic expansion in 2017. Official data also showed strong consumption potential in rural areas, with retail sales surging 11.8 percent last year, outpacing the 10-percent rate in urban areas.
"Without doubt, the rise of the Chinese consumer, in my judgment, is easily the single most important economic development ongoing in the world," he said.
Noting that Apple, the most iconic US company, sells more iPhones to China than it does in the United States, O'Neill said "that is one of the most vivid illustrations of the rise of the Chinese consumer."
O'Neill said he still firmly believes in the potential of emerging economies represented by BRICS, refuting the idea that the radiance of BRICS has dimmed.
"Of course it is true that the rate of growth of all the BRICS countries has slowed from what it was in the Noughties, but that doesn't surprise me because there was no way they were going to continue to grow at the same pace," he said.
The growing Chinese economy and the rise of Chinese consumers offer great opportunities for Britain in face of uncertainties caused by Brexit, said O'Neill, who served from 2015 to 2016 as Commercial Secretary to the Treasury in the British cabinet under former British Prime Minister David Cameron.
"The fact that we have chosen in my opinion for strange reasons to leave the EU ... means obviously by definition we have to make China even more important for us than before," he said.
The economist also called for cooperation with China in such fields as finance, health, pollution abatement and clean energy.
Britain needs to address and deliver on those priorities to become "a greater trusted partner of China," he said.