Exhibition to put spotlight on the beauty of Ming-era furniture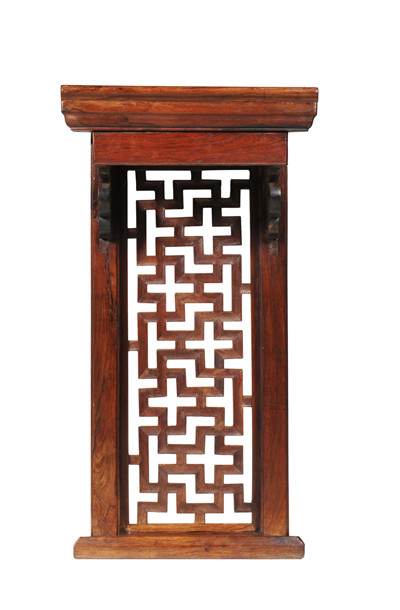 An upcoming exhibition in Hong Kong will showcase some 100 pieces of Ming-style furniture collected by Grace Wu Bruce. [Photo provided to China Daily]
Grace Wu Bruce is known to people who love classic Chinese furniture as a prominent dealer in the field, and she is often hailed as the "queen of huanghuali" (a highly sought-after wood used in Chinese furniture).
She has for the past three decades cemented her image through running Jia Mu Tang, a gallery in Hong Kong that sells furniture from the 16th and 17th centuries-the pinnacle of Ming-style design.
Bruce has assembled a private collection where she has the most representative types of Ming furniture. And, for the first time, she will unveil the collection at a public exhibition from Sept 29-0ct 2 at the Hong Kong Convention and Exhibition Centre during Sotheby's major autumn auctions.
The exhibition will showcase some 100 pieces of furniture mostly made of huanghuali and zitan (also a rare wood used in Chinese furniture). The pieces fall in 11 categories, including desks, chairs, beds and incense stands, which Bruce says cover almost all the major styles of Ming furniture that have been found so far.
The title of her collection is Mu Qu Ju (lodge of wood delights), a name given by the internationally-known late connoisseur of Chinese art, Wang Shixiang. Wang also gave her the gallery's name Jia Mu Tang, meaning hall of beautiful wood.
Wang, remembered as the "father of classic Chinese furniture", shed light on the subject through his book, Classic Chinese Furniture in 1985-considered a bible in the field.