Two pandas arrive in Berlin from China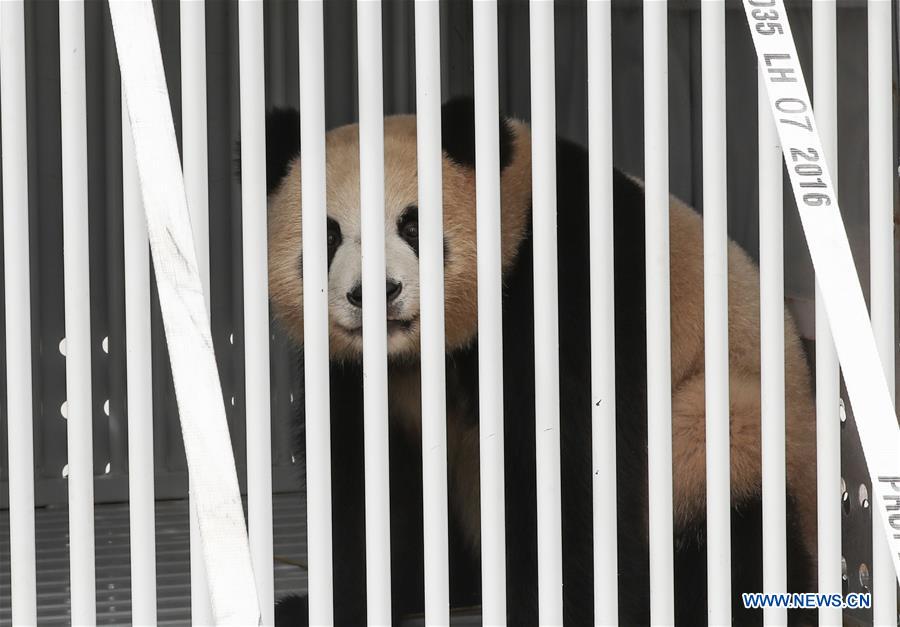 Photo taken on June 24, 2017 shows panda "Meng Meng" from China at an airport of Berlin, Germany. A pair of pandas have arrived here Saturday, making German public able to visit the animal species again at home after five years. [Photo/Xinhua]
BERLIN - A pair of pandas have arrived here Saturday, making German public able to visit the animal species again at home after five years.
The male panda Jiao Qing, born in 2010, and the female one Meng Meng, born in 2013, came from the panda breeding and research base in Chengdu, Southwest China.
The panda couple will stay in Berlin Zoo, the oldest one in Germany, for 15 years.