Robots conduct orchestra, play piano, read news
YuMi the humanoid robot, showed no signs of nerves on Tuesday as it raised its baton to conduct the Lucca Philharmonic orchestra alongside Italian tenor Andrea Bocelli.
This proves that robots, besides the roles they can play in various service industries, can also shine in fields that require higher professional skills, such as arts.
As AI technology develops, robots will start to play a bigger role in daily life and work of human beings. Are you prepared to have a robot co-worker?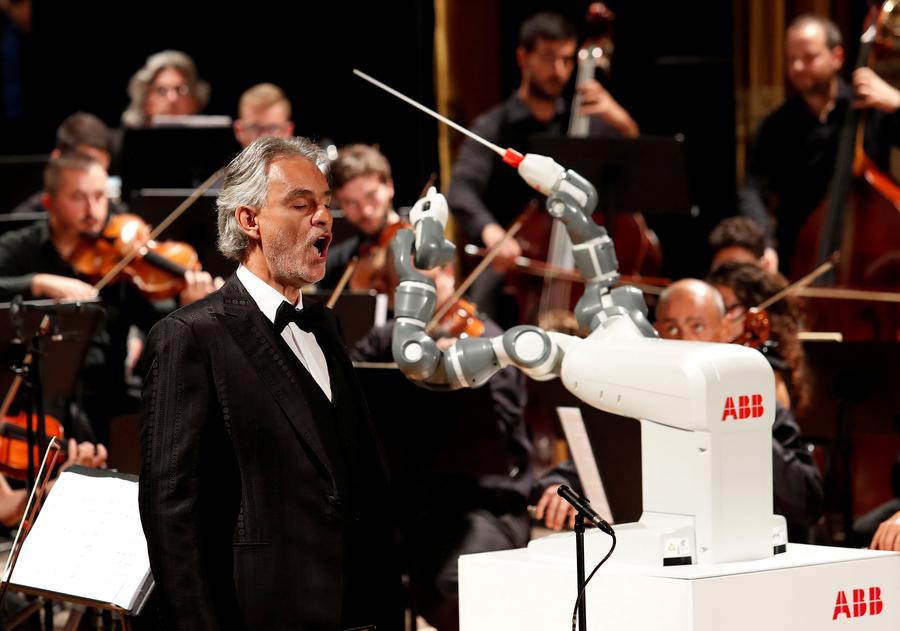 Humanoid robot YuMi conducts the Lucca Philharmonic Orchestra performing a concert alongside Italian tenor Andrea Bocelli at the Verdi Theatre in Pisa, Italy Sept 12, 2017. [Photo/Agencies]