2014-08-23 07:51
Families in Mongolia will have more opportunities to watch Chinese movies and TV series as the two neighboring countries' heads of state signed an agreement under which China will provide Mongolia with translated versions of 25 outstanding productions free over the next five years.
2014-08-23 07:51
President Xi Jinping quoted a range of famous Chinese sayings during his speech at the State Great Hural of Mongolia on Friday to show his faith in the bilateral relationship.
2014-08-15 11:22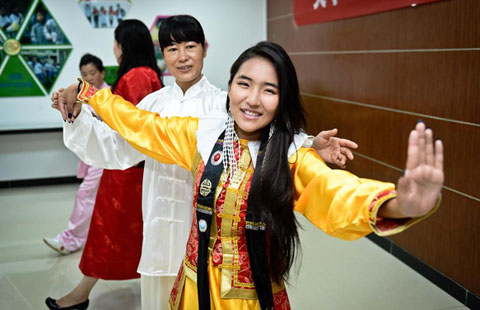 Three NMU students were invited by the Chinese Cultural Ministry to participate in the 11th Scholarship Trip to China. They learned about Huangmei opera, Chinese calligraphy and Tai Chi to experience Chinese culture.