Seaside star sees renewed efforts in infrastructure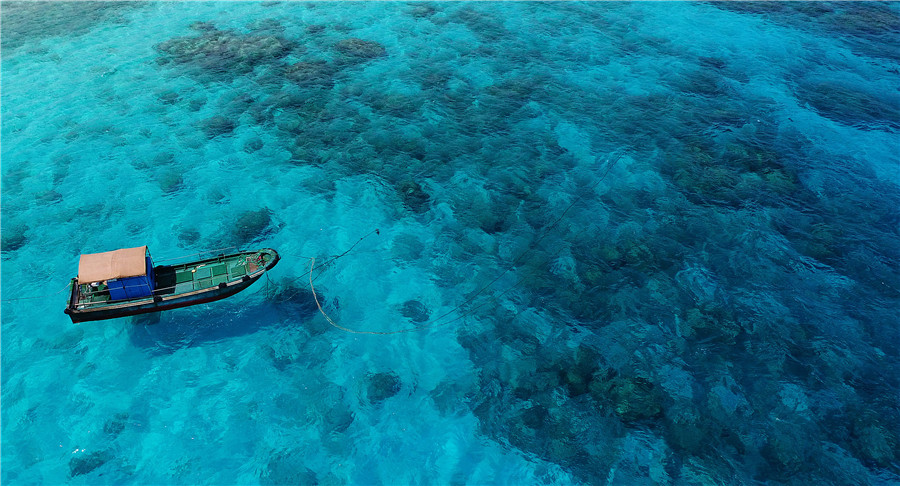 A ship is seen near the Ganquan Island of Xisha Yongle Islands on April 23. [Photo by Guo Cheng/Xinhua]
Sansha's distinctive geography and infrastructure update give it new status on an old trade route
Sansha, Hainan province is the southernmost city in China. Xisha, Zhongsha, Nansha Islands and their waters are under its jurisdiction.
With an area of more than 2 million square kilometers, Sansha is the largest city in China by measurement of its sea area, but the smallest, if calculated by its land area. It has the smallest population - around 1,500 - among prefecture-level cities.
 With the gradual improvement of infrastructure construction, supply security, transportation and emergency rescue, Sansha will become one of the most important posts on the new Maritime Silk Road.