Where to see red leaves of autumn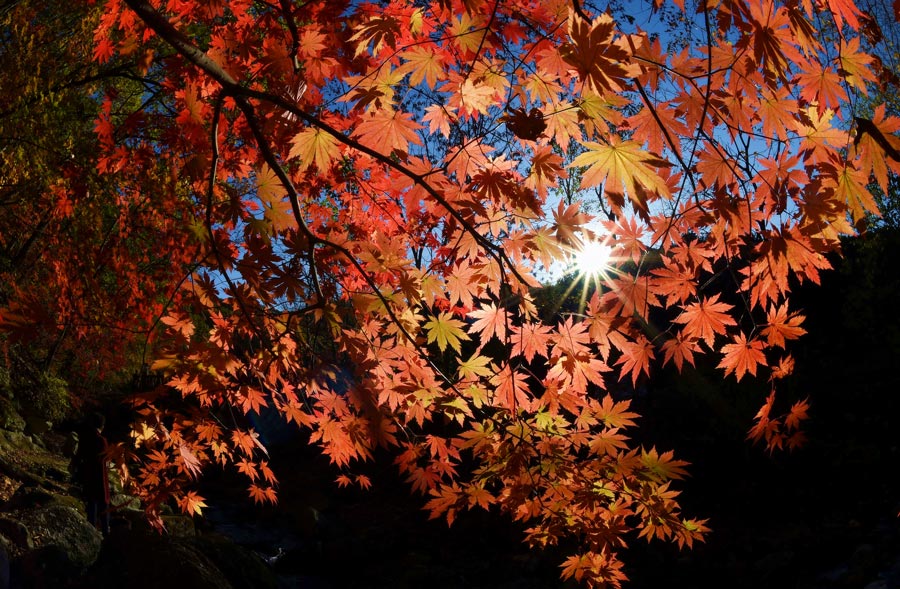 A paradise of maple leaves in Benxi city, Liaoning province, Northeast China. [Photo/Xinhua]
Walking along a path in the mountains, you will be greeted by the unique fragrance of red leaves. Birds chirp to the natural symphony composed by gurgling streams.
Best time: late September to October
Red leaves are a symbol of autumn. Appreciating red leaves in the clear, refreshing autumn weather is indeed an excellent choice.
Now let's observe the best red leaves all around China and absorb the transient beauty of autumn.