Black tea's journey from the mountains of Fujian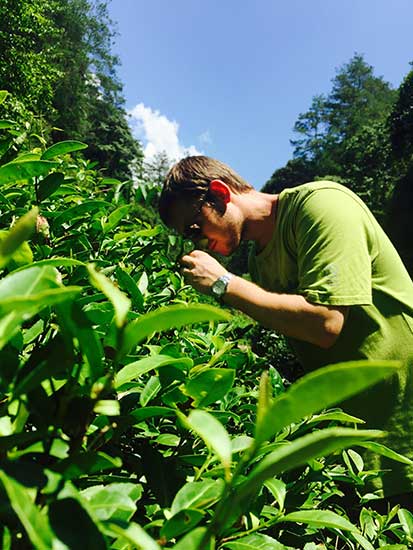 The Wuyi Mountain range is home to some of the country's best tea plantations. Tea has grown in the area for centuries.[Photo by Will Wain-Williams / For China Daily]
Nestled in a remote part of northern Fujian province, close to the borders of Jiangxi and Zhejiang provinces, is the mountain range of Wuyi, with its dramatic scenery and some of China's best tea.
The mountain range is popular among Chinese tourists but little known internationally.
The teas grown here are mostly of the Oolong variety. If you are a tea drinker, you may have come across the name Bohea tea, which is actually derived from how Wuyi is pronounced in the local dialect.
The area has been producing tea for hundreds of years, although initially green tea was produced here and its scope was limited. This all changed in the most unlikely of ways.
Nowadays, black tea is the most commonly drunk tea in the world. But few realize it had its humble beginnings as an accidental creation in these very mountains.
In the village of Tongmu, people had been producing green tea for centuries.