Scenery of Danxia landform in NW China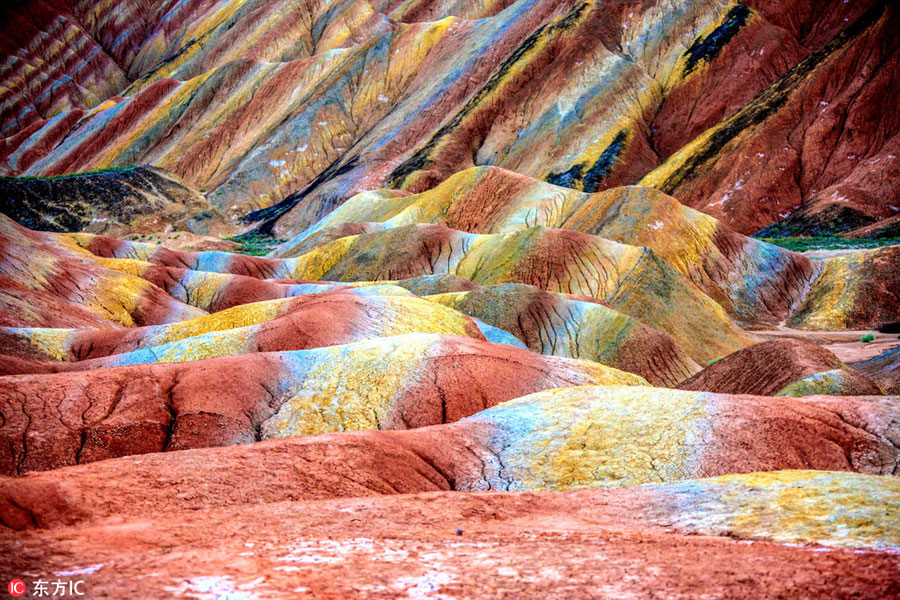 Landscape of Danxia landform at Qicai Danxia scenic area in Zhangye city, Northwest China's Gansu province, September 25, 2017. [Photo/IC]
The Danxia landform refers to landscapes that consist of a red bed characterized by steep cliffs.
Zhangye 's Danxia was formed by the erosion of red sandstone, forming isolated peaks and steep stratified outcrops.
Its special geological structure, combined with long-term desert conditions , freeze-thaw peeling, and wind and water erosion gave rise to its present appearance.