Country braces for heavy travel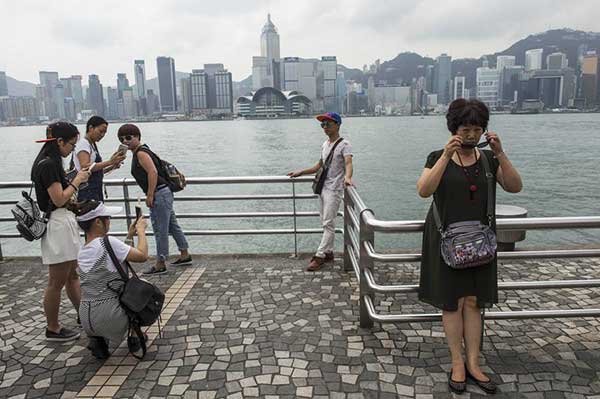 [Photo/Xinhua]
People are expected to make 560 million road trips in China during the National Day holiday, or Golden Week, according to the Ministry of Transport.
The holiday, which coincides this year with Mid-Autumn Festival, will run from Oct 1 to 8, one day more than usual.
As a result, traffic on the nation's highways is forecast to rise by 10 percent over last year, ministry spokesman Wu Chungeng said on Thursday.
"We're expecting an average of 70.2 million road trips a day over the eight days," Wu said, adding that an estimated 15.9 million trips will also be made by water - up by 5 percent year-on-year.
Travel peaks will be at the beginning and end of the holiday.
People will do more long-distance traveling on the first two days, bringing a dramatic rise in passenger flows in big and middle-sized cities. As Golden Week comes to an end, many major cities will face great pressure from the huge number of returning passengers.
According to an analysis by the ministry, traffic jams are likely to occur on highways around popular tourist attractions because so many people drive their own cars.
To ensure sufficient services for tourists, transport authorities will put more than 840,000 mass transit vehicles with a total of more than 21.4 million seats into operation, the spokesman said.
"We will relieve the congestion near the areas in greatest demand, such as hot tourist destinations, by adding different sorts of vehicles, including regular buses, chartered buses and sightseeing buses," Wu said.
Transportation authorities in 25 provinces have created a unified system for passengers to book bus tickets. The official WeChat account of the Ministry of Transport is also equipped for ticket purchases.
Langzhong Ancient City, one of the most famous cultural cities in Sichuan province, has requested its service providers to perform maintenance checks on existing equipment and eliminate hidden safety risks as tourists are welcomed for the holiday. It will set up additional LED screens and clean its signboards, according to the site's operator.
It will also utilize mobile internet technology to accelerate the entry of tourists, including offering enough QR codes at entrances for people's smartphones to scan.
Jiang Chenglong contributed to this story.