Alxa League: A shining pearl in Northwest China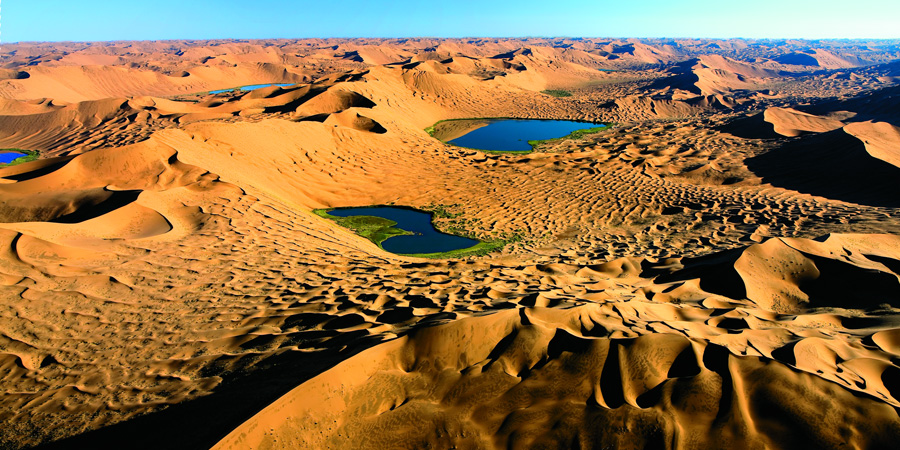 The Badain Jaran Desert [Photo provided to chinadaily.com.cn]
Alxa League, or Alashan in Chinese, is located at the western part of Inner Mongolia autonomous region.
The league is the least populated region of Inner Mongolia autonomous region.
Featuring an immense area and a sparse population, Alxa League boasts fantastic natural scenery without too much development.
You can experience totally different views here depending on the season.
Reputed as the "hometown of the camel", the league has an abundant amount of two-humped camels and Cashmere goats.
The mysterious land is also a tourist paradise, attracting visitors with its brilliant ethnic culture, unique desert landscape and plentiful historical relics.