Treasured island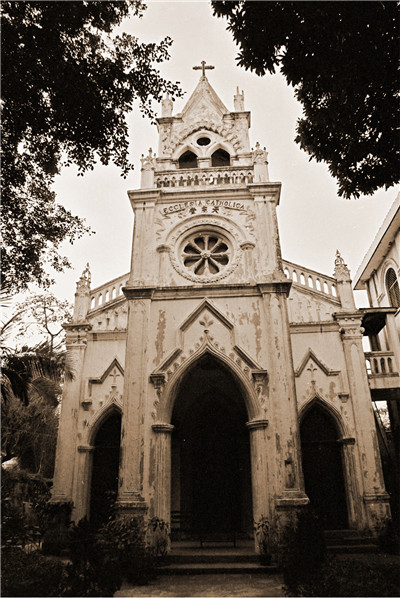 Gulangyu, the small sea island off the coast of Xiamen in Fujian province, boasts many 19th-century buildings as it was once clustered with Western religious groups, international institutions and foreign consulates. [Photo provided to China Daily]
If the UNESCO inscription was a particularly modern moment for Gulangyu, it was a rare modern moment, for although this is a community that has been completely international since the mid-1800s, it is also one that turns upside-down any preconceived notions you might have of internationalism or modernity. It is a place where things are still carried around in wheelbarrows, an island that still operates at walking speed-andante-where the millions of tourists who visit annually can wake up each morning to a symphony of piano notes and birdsong instead of the honking horns and exhaust fumes of the cities from which they came.
The civil servants now running the island see themselves as nothing but the current guardians of these precious qualities.
Deputy Director Zhang Shunbin of the Gulangyu Administrative Committee says: "Our hardest challenge is finding a balance between Gulangyu as a tourist attraction, a local community, and a historical monument. We must be careful. We must make sure that local people can still live normal lives even as the island attracts more international attention, for it is the everyday life of the island that also makes it so beautiful."
If you go
For travel and practical information about Gulangyu, check out the new Kulangsu Island visitor's guide: https://kulangsuisland.org.