A place for exploration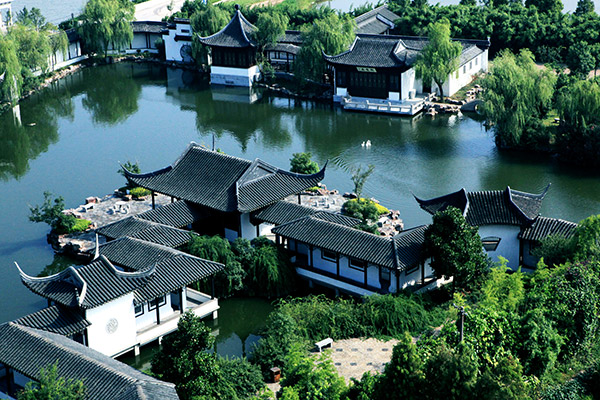 The former residence of the celebrated Ming Dynasty (1368-1644) traveler Xu Xiake, who spent over three decades roaming the country while chronicling his explorations in his 2.6 million-word treatise, The Travel Diaries of Xu Xiake.[Photo provided to China Daily]
Ancient China's most celebrated travel writer and geographer contributes to Jiangyin's appeal. Cang Wei and Erik Nilsson report in Jiangyin, Jiangsu province.
Jiangyin's status as the hometown of ancient China's most famous traveler has made it a modern destination for travelers from around the world.
Such contemporary attractions as China's richest village, a horse museum and traditional neighborhoods also lure explorers to the explorer's hometown.
But ancient adventurer and geographer Xu Xiake remains a main draw.
The county-level city in Jiangsu province is celebrating the 430th birth anniversary of the Ming Dynasty (1368-1644) luminary, whose 2.6 million-word treatise, The Travel Diaries of Xu Xiake, is still widely read.
He spent over three decades roaming throughout 16 imperial provinces, chronicling his explorations in detail. His diaries belong to the ancient category of "travel literature" that's known not only for taking travel as its subject but also describing authors' experiences with narrative prose.
He was born to a wealthy father, who preferred nature to power - and particularly, landscapes over official positions.
Xu took after his dad. He enjoyed books on history, geography and adventure. He especially enjoyed reading about China's mountains and rivers. The child decided he'd see them himself when he grew up.