Emperor Qianlong's favorite reading place getting a face-lift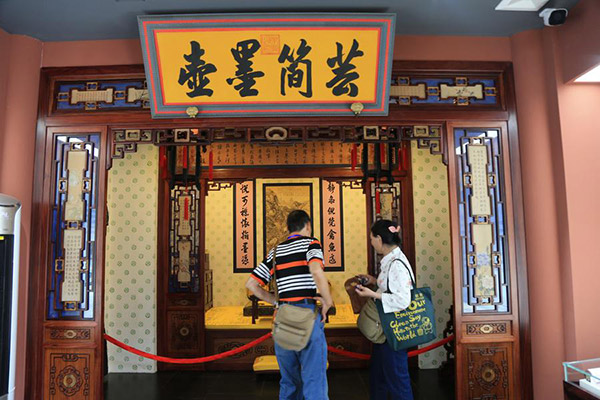 Yilan Hall, whose history spans more than 260 years, is a cluster of buildings designed in the architectural style of the Jinshan Temple in Jiangsu province.[Photo/Xinhua]
Lyu Xinjie, the park's Party chief, said the restaurant was closed and relocated in April last year, while restoration of the 200-square-meter area, one-third of the complex, was carried out to reproduce the site's former appearance.
He said the restaurant had impeded protection of the historical building, and also posed safety risks.
Replicas of study furniture, as well as paintings and calligraphy favored by Emperor Qianlong, were arranged in the hall. Professionals from the capital's Palace Museum created illustrations to help visitors better understand the building's history.
Lyu said for protection purposes, the park will cap the number of visitors at a maximum of 80 at a time, because renovations and archaeological studies of the rest of the complex are still underway.
A two-part exhibition is currently open to the public: one a show about Yilan Hall's history and culture, and another about Emperor Qianlong.