Magnificent history of the Jing'an Temple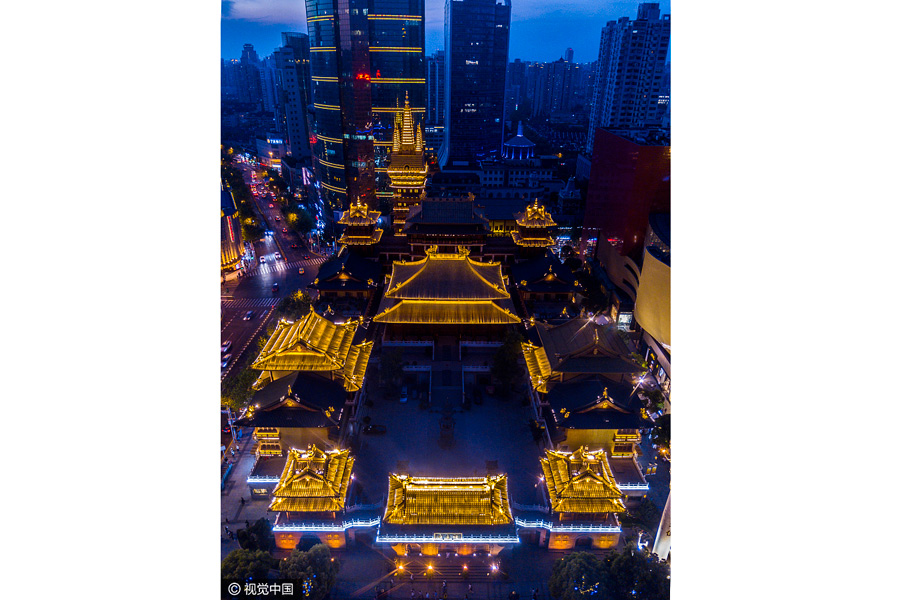 A glimpse of the Jing'an Temple at night. [Photo/VCG]
The Jing'an Temple, located on West Nanjing Road in the downtown area of Shanghai, is one of the most famous temples in the city.
The temple, which was placed on the key national protection list in 1983, has a history of more than 780 years. It was first built in Three Kingdoms (220-280) and initially named the Hudu Chongyuan Temple. In the Southern Song Dynasty (1127-1279), it was moved from the bank of Wusong River to its present location, and became a busy and crowded place until 1908.
In 1945, a famous calligrapher renamed the temple to the Jing'an Temple, and it still stands as such today. Unfortunately, in 1972, the temple was burnt to ruins, and the reconstruction phase began a decade later, in 1984, after the reconstruction of the Hall of Heavenly Kings and the Three-Sage Hall finalised. In 1990, the temple was then again opened to the public.