Chinese discover customized trips a perfect fit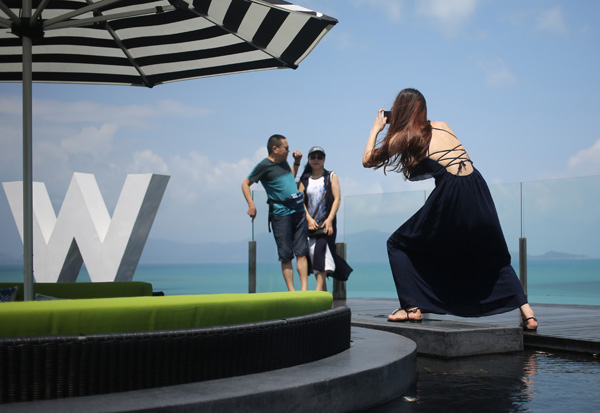 Thailand, Australia, the Chinese city of Hangzhou, Vietnam's Danang and Shaanxi province's Xi'an are among the favorite foreign and domestic destinations for customized trips by Beijingers who book through China's largest online travel agency, Ctrip. [Photo/China Daily]
More Chinese are customizing their journeys. Yang Feiyue discovers privacy and flexibility intersect with various price ranges to imbue value in increasingly popular personalized trips.
A desire to make travel experiences truly personal journeys is propelling more Chinese to take customized tours.
Privacy, tailored arrangements and one-on-one services offer an appeal that has pushed the number of customized trips booked through China's largest online travel agency, Ctrip, up to 80,000 a month.
The company expects the number to surge to 120,000 this year.
Tailored trips from Beijing surged 240 percent year-on-year in 2016, the agency reports.
Affluent Chinese ages 30 to 39 are the main force energizing the trend, Ctrip says.