New data reveals trends during Qingming holiday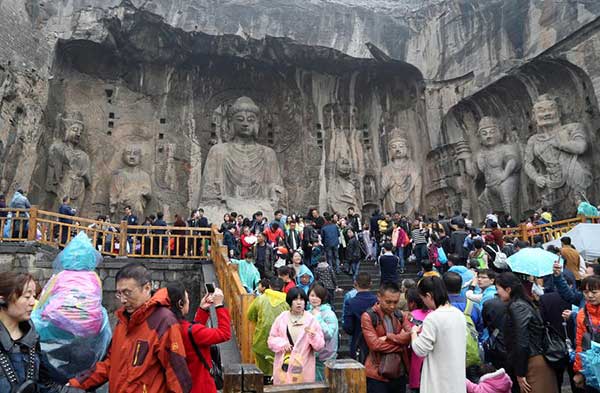 [Photo/Xinhua]
The latest data from China National Tourism Administration has revealed the three-day Qingming holiday, the first public holiday since the Spring Festival, has been the most popular break for family tours and self-drive tours.
The data revealed a majority of people in China chose to schedule their paid leave on April 5, 6 and 7, the three days following the Qingming holiday, which ran from April 2 to April 4, 2017.
More than 93 million people took advantage of the national holiday, travelling and visiting parts of China. As a result, tourism generated and injected about 39 billion RMB into local areas. According to China National Tourism Administration, road trips were the main form of transportation, and railway followed with 35.02 million people on board during the break. Family tours, spring excursions and self-drive tours were, overall, the three main focus points of the Qingming holiday.
Furthermore, due to the Chinese government's efforts on campaigning to promote civilised tourism in recent years, the number of reported uncivilised behavior by travelers, both at home and abroad, greatly reduced during the break.