Guizhou's Kaili signs tourism, other deals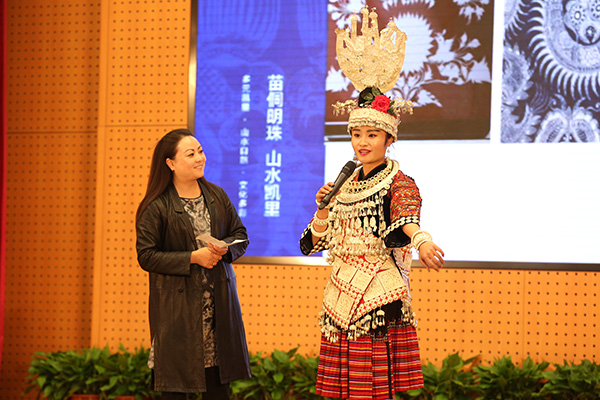 Vice mayor of Kaili gives a speech during a press conference. [Photo by Li Lin/China Daily]
Kaili, a city in Southwest China's Guizhou province, signed deals with China National Travel Service (HK) Group Corp and China Ocean International Travel Service, among other major travel agencies, at a tourism road show in Beijing on Sunday. Following the agreements, the companies are expected to help the city develop more tourism routes.
At the road show, Kaili also signed 24 other projects covering real estate, web technology, traditional Chinese medicine and folk art and culture, worth 21.1 billion yuan ($3.1 billion).
The Miao and Dong ethnic cultures, natural scenery and local food are elements that draw visitors to Kaili.
Thrilling bullfights and exquisite art — embroidery, batik and silver ornaments — are added attractions there.
Improved transportation has made trips to Kaili easier these days than earlier. It takes three hours by air from Beijing and roughly 10 hours by high-speed rail.
The city is now accelerating development to keep up with China's Road and Belt Initiative.
Related: