The return of spring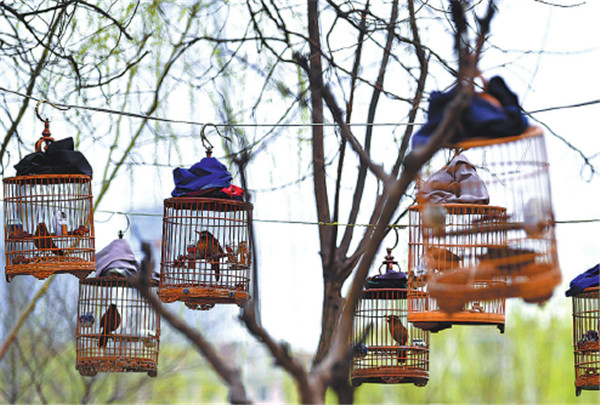 Pet birds in Kaifeng, Central China's Henan province. [Photo by Li Junsheng/China Daily]
Qingming-literally "the pure brightness"-is here, making the loud and delightful announcement that spring has returned to the land.
The northern region has experienced a sharp rise in temperature. Some cities have hopefully welcomed the best days of the year.
Around Tomb Sweeping Day, the North grows warm with occasional influence from the weakening cold air, bringing temperatures up by 2 C to 4 C.
Southern regions of China have already seen some spring rain, with sunshine expected to return after Tomb Sweeping Day.
Spring has brought people out from their homes after a long winter to the countryside, to the fields, temples and gardens, hoping the arrival of spring will bring good luck for the rest of the year.