Confident Chinese travelers seek adventure in Australia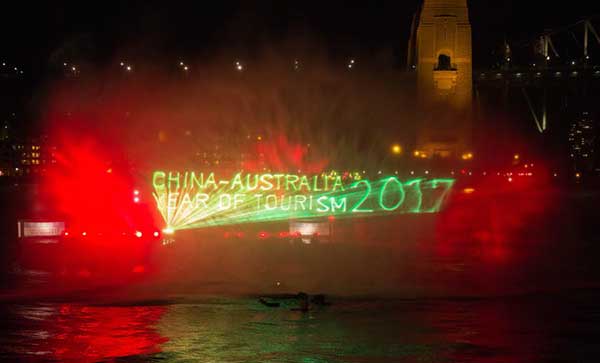 The year 2017 marks the China-Australia Year of Tourism and the 45th anniversary of diplomatic relations between the two countries, which Jiang believes will be a boost for promoting Australia as an attractive destination.[Photo/Xinhua]
More Chinese travelers are coming to Australia and seeking unique, personalized experiences, according to an authority with Tourism Australia.
"Chinese travelers are more confident, more adventurous, and more experiential, and they are making more local Australian friends as they travel. To me, this is the true spirit of friendship between two countries, manifested through rapid development in tourism exchange," Andy Jiang, China Country Manager of Tourism Australia, told Xinhua in an exclusive interview.
In a recent trip to South Australia, he met two young Chinese couples travelling through Port Lincoln, a beautiful spot on Eyre Peninsula.
"They were young, full of passion for travel, and were telling me great experiences that they just had -- tasting fresh oysters from the ocean at Coffin Bay, swimming with sea lions at Baird Bay, gazing at beautiful stars at night in the Flinders Ranges," he said.
"What we are seeing are more and more Chinese travelers are now going beyond the gateway cities of Sydney, Melbourne and the Gold Coast, and they are travelling through some of the best regional locations in Australia and are having a fantastic time," he added.
China is by far Australia's fastest growing and highest spending international market, he said. It is also Australia's fourth-biggest market for international business events spending and third-biggest in terms of international business events arrivals, Jiang said.
In 2016, almost 1.2 million Chinese visited Australia and spent over $9 billion, up 18 percent year on year. The China market has the potential to be worth $13 billion by 2020.