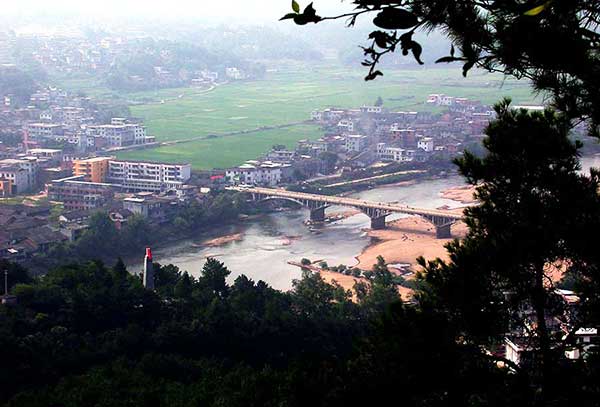 [Photo by Liu Nianhai/Asianewsphoto]
Huichang county is located in the southeast of Ganzhou city, Jiangxi province, bordering Wuping and Changting to the southeast, Xunwu to the south, Anyuan to the southwest, Yudu to the northwest and Ruijin to the northeast. With a length of 85 kilometres and a width of 56 kilometres, it is the key junction of Jiangxi, Fujian and Guangdong.
Since Huichang county features hills and mountains, its terrain is lower in the middle and higher in the surroundings. Its population reached 511,000 in 2013. Among the residents, Hakka language and culture are widely accepted.
The county is an old revolutionary area, which still reserves some former red cites such as the Central County Committee, the Provincial Committe of Guangdong and Jiangxi under the leadership of the Communist Party of China and other famous ones.
It is also a suitable place for travelling. Tourist attractions include Huichang Mountain Forest Park, Huixian Hot Spring, Yangjiao Old Castle and etc.