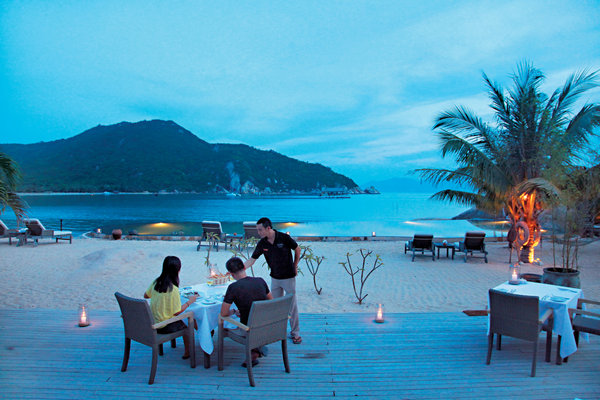 Vietnam's seaside city Nha Trang is among the hot destinations for Chinese visitors.[Photo provided to China Daily]
The number of Chinese visitors to Vietnam has risen by 65.9 percent year-on-year in the first three months of 2016, the country's General Statistics Office said on Friday.
According to the statistics, 580,500 visitors from China arrived in Vietnam from January through March.
According to a report posted on the GSO's website on Friday, Vietnam is expected to receive over 2.45 million visitors, up 19.9 percent year-on-year.
In March, the country is forecast to receive 820,500 foreign visitors, down 1.6 percent compared to the previous month and up 28.3 percent year-on-year.
During the past three months of this year, over 1.9 million international tourists traveled to Vietnam by air, up 16.8 percent year-on-year.
The numbers of those traveling to Vietnam by road and by sea is set to reach 435,600 and 37,000, respectively.
From January through March, Vietnam also expects to see an increases in foreign visitors from South Korea (408,100, up 30.2 percent), China's Taiwan (122,700, up 15.2 percent), Russia (108,800, up 13.5 percent) and the United States (164,700, up 14.3 percent) among others, the GSO says.
Vietnam expects 8.5 million foreign tourists in 2016, up 6 percent year-on-year.