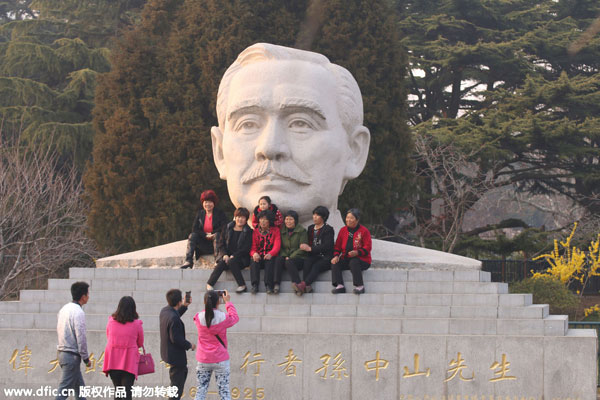 Tourists climb onto the status of Sun Yat-Sen to take a photo in Qingdao Zhongshan Park, East China's Shandong province, on April 10, 2015. [Photo/IC]
Bad behavior by tourists, such as climbing on top of a statue, is likely to put them on a blacklist, according to new industry standards issued by the China National Tourism Administration that came into effect on May 1. The regulations come amid growing concern about the poor manners of Chinese tourists at home and abroad. Being blacklisted will have negative influence on the person's credit and outbound travel application.
Instead of taking the risk, there are many other ways to shoot better photos without offending others. For example, by getting to the location early before the crowds arrive, carefully picking the angles, and using sense of humor to make the photo interesting.
Related: Misbehavior by Chinese tourists no longer tolerated