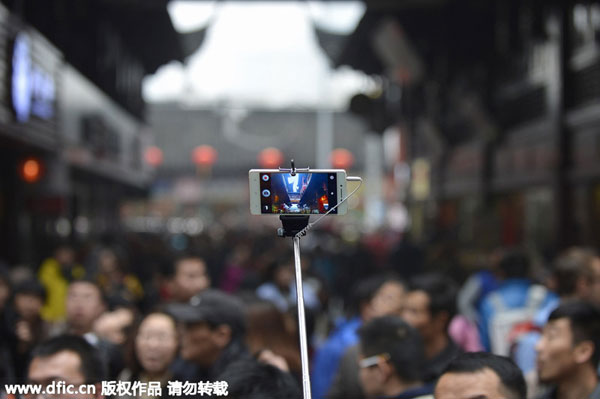 [Photo/IC]
Selfie sticks are facing a global crackdown, with museums taking the lead to have visitors put the gadget away in order to protect their artworks and visitors. But the increasing use of selfie sticks has become a tourist convenience and global addiction, and is likely to stay.
Imagine you want a wide-angled self-portrait with the Great Wall but are reluctant to bother passers-by, having a selfie stick makes a world of difference. So, take advantage of selfie sticks but keep the following etiquettes in mind.
1. Remember that selfie sticks aren't welcomed everywhere. Museums are some of the most sensitive places to use selfie sticks, so read the rules and follow them.