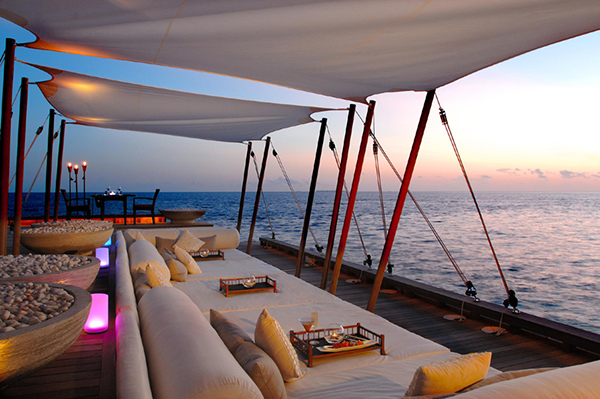 The Maldives Islands is located in the sea about 650 kilometers south of Sri Lanka, with more than 1,000 islands from north to south through the equator tandem to form a long strip of reef island group.[Photo/China.com.cn]
Overall tourist arrivals to Maldives in April increased 16 percent in annual terms, recording 105,309 guests, helped by a healthy 24 percent growth in Chinese arrivals, latest data showed on Wednesday.
The Maldives Monetary Authority's (MMA) latest monthly economic review showed the annual increase in tourist arrivals was due to the rise in the number of Chinese tourists, which offset the decline in arrivals from Europe.
According to statistics from the Tourism Ministry for the first quarter of 2014, Europe retained the largest market share despite the continuing growth of the Chinese market, accounting for 51.3 percent of all arrivals to the Maldives.
Asia and the Pacific recorded a growth rate of 24.4 percent at the end of the first quarter, bringing in an additional 26,606 tourists to reach a total of 135,839.
The region accounted for 42.2 percent of arrivals to the Maldives at the end of the first quarter of 2014.
The Chinese market also expanded by 24 percent with an additional 16,960 tourists compared with the same period of 2013.
A total of 331,719 Chinese tourists visited the Maldives in 2013, which saw a 44.5 percent increase from 2012.
Chinese tourists accounted for 29.5 percent of all tourist arrivals in 2013.
The Maldivian economy is largely dependent on tourism, which accounted for 28 percent of GDP on average over the past five years, and generated 38 percent of government revenue in 2012.