China's Most Beautiful Villages unveiled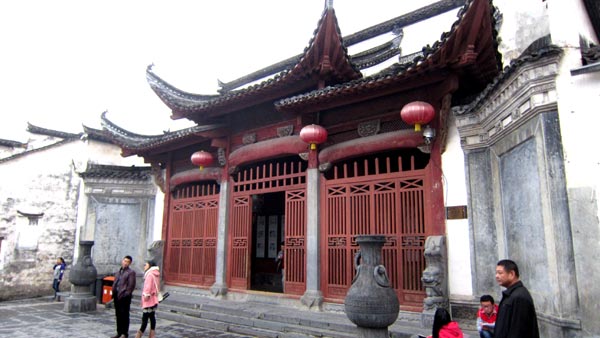 Xidi in Anhui province. [Photo by Lance Crayon/chinadaily.com.cn]
The award ceremony for the CCTV 2013 China's Most Beautiful Villages was held in Yonglian, Suzhou, Jiangsu province, on November 30.
The results of the contest, which is jointly organized by the Ministry of Agriculture, the Ministry of Housing and Urban-Rural Development and National Tourism Administration, were recently announced.
The search for the most beautiful villages officially began on September 24 this year and lasted two months. The event was themed "spreading eco-culture and building beautiful villages." According to criteria such as natural ecology, lifestyle, harmonious culture and innovation, 20 villages were first chosen. After an intense research and judging, experts finally selected the final 10 villages they felt best represented the villages of China.
Full list of the "Top 10 Most Beautiful Villages in China":
1 Hancunhe in Beijing.
2 Yonglian in Jiangsu province.
3 Nahui in Guizhou province.
4 Xuexiang in Heilongjiang province.
5 Shuizhui in Yunnan province.
6 Xidi in Anhui province.
7 Pingle in Henan province.
8 Huayuan in Zhejiang province.
9 Longwan in Gansu province.
10 Dazong village in Shandong province.