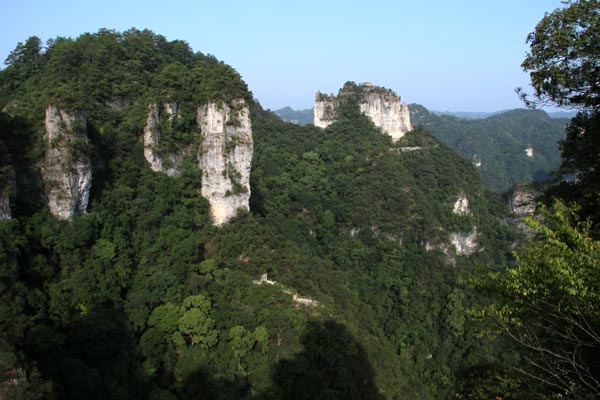 Dolomite karst is a natural wonder.
In Shibing county, Guizhou province, the treasure of nature has gone through many changes, reflecting major phases of the Earth evolution including geomorphic evolution, geological form and natural geographical features.
As our car climbs the winding mountain road, we enjoy a magnificent view of undulating hills covered with lush forests, which makes all the weariness brought by travel disappear.
Stepping into the South China Karst World Natural Heritage-nominated area in Shibing county, the surrounding forest and rock formations easily calm visitors.
The primitive forest coverage here amounts to 70 percent, making the area a natural oxygen bar, says Wang Yun, director of Shibing's Office of Applying for World Natural Heritage.
With the rolling mountains looming in the distance and a sea of clouds hovering over the lower part of the mountains, the visit indeed refreshes the mind and heart.
Shibing's karst landform has always been regarded as an excellent formation of the world's tropical and subtropical dolomite karst. Dating back to 570 million years ago, it has slowly developed from an ancient dolomite into a typical gorge karst.
It was nominated as part of the South China Karst World Natural Heritage site in 2008.
The karst area covers a total area of 282.95 square kilometer, incorporating the scenic area of Mount Yuntai with an area of 102.8 square kilometers, and the buffer zone of the scenic area, according to Wang.
"After visiting Mount Yuntai, I am impressed by the outstanding karst landscape and there is no doubt that it can meet the world heritage standards," says Paul Williams, a specialist in karst systems.
China has the highest proportion of karst landscape in the world. The area of South China Karst represents 55 percent of the total karst areas of China and lies mainly in Guizhou and Yunnan provinces, and the Guangxi Zhuang autonomous region.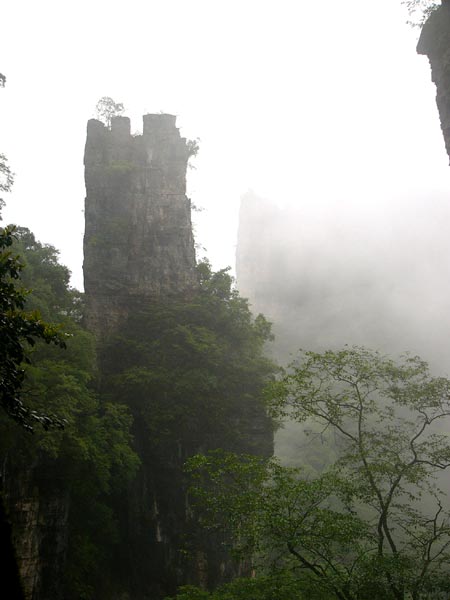 Shibing county in Guizhou province offers visitors spectacular karst landscape. Li Jun / China Daily
Protection is always top of the local governments' agenda. From 2008 to today, the county government has been encouraging residents' enthusiasm in each town and village to conduct environmental preservation and protection.
"To protect the karst landform well, we conduct scientific sewage discharge, old building reconstruction and build landfills. We also encourage villagers to work in tourism-related businesses, such as running home inns and restaurants," says Chen Guosheng, deputy head of Shibing county.
The South China Karst World Natural Heritage nomination has triggered a tourism boom in the county. By the end of early September, Shibing received 1.05 million tourists, a year-on-year increase of 22.42 percent, with tourism revenue totaling 799 million yuan ($131 million), an increase of 32.56 percent over the same period of last year.
The sudden fame also changed Shibing county and the lives of local residents. Baiduo village benefits most during this period and the traditional lifestyle and production patterns have been greatly transformed.
The township government has allocated 9 million yuan to renovate houses, build landfills and street lamps.
"We provide 20,000 yuan to each family, helping them rebuild houses to run home inns and restaurants," says Peng Qin, Party secretary of Baiduo village.
To further promote environmental protection, the government also gives villagers an allowance to encourage them to use gas instead of wood fire, Peng says.