Landmark growth, changing markets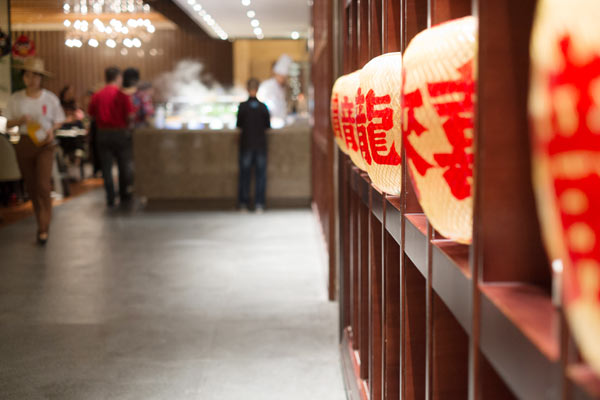 The freshly-opened Sheraton Shantou takes pains to reflect the local culture in its design. Photo provided to China Daily
There are now 100 Sheraton hotels in Asia-Pacific, and in three years, the brand intends to have 500 properties worldwide. China is definitely part of the growth strategy, as Xu Lin finds out in Shantou, Guangdong.
The opening of the Sheraton Shantou Hotel in Guangdong province on Nov 4 not only marked the 100th Sheraton hotel in Asia-Pacific, but also one of nearly 30 new hotels in the region this year. "The Sheraton brand's remarkable growth in fast-growing economies including China, India and Thailand, has lengthened Starwood's lead as the largest operator of high-end hotels in Asia-Pacific," says Hoyt Harper, global brand leader, Sheraton Hotels and Resorts. Sheraton is one of the business brands under Starwood Hotels and Resorts Worldwide.
Harper says by 2016, there will be 500 Sheraton hotels in the world, with expansions to more than 20 new countries such as those in Eastern Europe and South America.
Strategically located downtown, Sheraton Shantou Hotel is about 40 kilometers away from Jieyang Chaoshan International Airport, which offers flights to major cities in China, and to other destinations such as Singapore and Thailand.
The hotel's design takes pains to reflect the local culture of Chaoshan, an area referring to the province's cities of Shantou, Chaozhou and Jieyang.
On every floor near the lifts are two impressionist paintings featuring characters from traditional Teochew Opera. In all rooms, above each bed, is a piece of Teochew embroidery of flowers or birds, each different and unique.
Even its Yue Chinese restaurant has a display of porcelain display and diners are treated to a tea ceremony before enjoying the local cuisine.
All guests enjoy paperless check-in and check-out services, and everything has gone digital at the front desk. They can choose from the hotel's 306 well-appointed guestrooms and 24 suites with views of the South China Sea.
All rooms are equipped with Sheraton's classical amenities and services such as Sheraton Sweet Sleeper Bed and rainforest shower.
In the heart of the lobby is the Link@Sheraton experience with Microsoft, where guests can surf the Internet on public computers or on their own smart phones by connecting with the free WiFi.
"As a global brand, it's essential that our programs are locally relevant. We focus on global trends and respect the local culture," Harper says.
He elaborates: Fitness and health is the global trend and the importance of rest is universal. Sheraton also offers social hour in the lobby, with alcohol or alcohol-free beverages, because the key is that people want to be around other people.
According to Harper, one of the challenges for the Sheraton brand is the choice of the right location and partner. It's important that the focus is on quality and consistency, and a strong relationship with the owners.
Already established in China's major cities, Sheraton is turning to markets in second- and third-tier cities. Shantou, one of China's five Special Economic Zones, is one example.