Brand new water world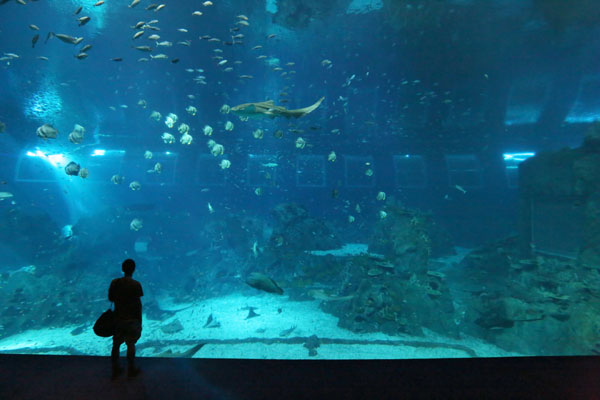 Schools of fish swim behind the world's largest open water viewing panel. Photos by Sam Yeo / for China Daily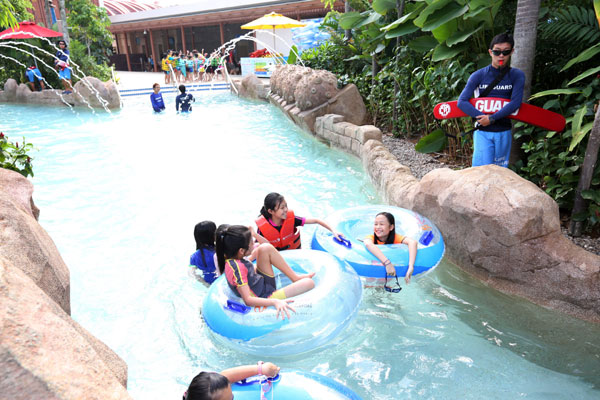 Happy kids bob along the meandering Adventure River.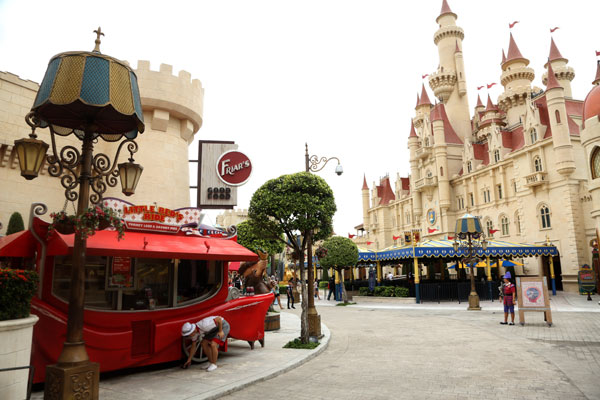 Shrek's castle at Far Far Away, one of the seven zones at Universal Studios Singapore.
Resorts World Sentosa officially opened last December with a splash. Rebecca Lo buckles up to relive the movie Transformer, and chills out watching fish at the vast Southeast Asia Aquarium.
I rushed through the turnstiles and an attendant waved me into the front seat in the world's first Transformers theme park ride that is about to take off at Resorts World Sentosa. "I hope you don't mind my joining your family," I said to the group surrounding me as I squeeze into the last spot available. I noticed that they all had 3-D glasses on and I asked where I could get mine. "They gave them out when we boarded - you should ask someone," the dad replied.
I turned around to do so but we rushed off with a jolt at that point. For the next 10 minutes, we were bombarded by the voice of Optimus Prime as our Autobot propelled us into one high octane experience after another.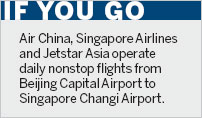 Even without the glasses, I was carried along by the exhilaration around me as Transformer fans got to live out their favorite movie. Although I can't say that it converted me into a Michael Bay fan, I did have newfound appreciation for why his films are blockbusters.
More my cup of tea was the ever-popular Battlestar Galatica roller coaster, where riders can choose to be either human, with feet firmly planted, or cylon, with feet dangling in mid-air.
A serpentine assortment of corkscrews and loop-de-loops, it is not for the faint of heart. I screamed my lungs out for the entire duration, feeling like a kid again with a renewed love for roller coasters.
It is easy to overlook that Sentosa has a gaming component, just like Las Vegas or Macao. Six years after Genting Group's chairman Tan Sri Lim Kok Thay announced that his company had won the contract to build Singapore's first integrated family resort on Sentosa island, he has fulfilled his promise to build a destination for young and old.
At the opening ceremony prior to a gala dinner prepared by celebrity chefs Sam Leong and Joel Robuchon - who both boast restaurants at Resorts World - with entertainment courtesy of Sarah Brightman and Sun Nan, Tan said: "We wanted to create a destination that no one has ever attempted. It would be a place where children would laugh, grandparents could come along, and families would bond. Today, standing here, I am proud to present the reality of that vision."
Genting has been careful to keep the casino separate from the rest of the attractions.