Hainan Special: Improved pricing, holiday surge for Sanya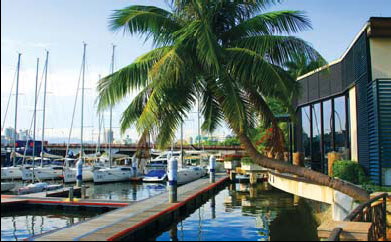 The tropical resort city is on its way to becoming a leading yachting venue in China and the rest of Asia. Huang Yiming / China Daily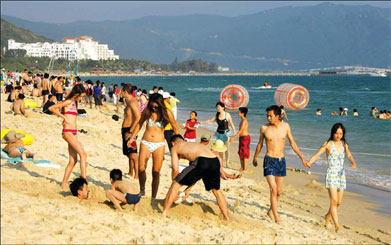 Sun-kissed beaches have helped make Sanya one of the resorts in the country. Huang Yiming / China Daily
Famed tourist resort Sanya received a record number of tourists during the seven-day Spring Festival holiday following a campaign by local authorities to regulate prices and services.
About 564,000 tourists visited the southern city in Hainan province during the period, an increase of 16.5 percent from year ago. Tourism revenue totaled 4.36 billion yuan, up more than 31 percent, according to the statistics of the Sanya tourism administration.
With its tropical climate and sun-kissed beaches, the coastal city has long been a popular wintertime destination, especially for visitors from cold northern climes.
Yet as the tourism industry grew rapidly, so did complaints about service and prices.
The city government's latest move to address the problem took effect at the beginning of the year.
Some of the measures were temporary during the Spring Festival period while others are meant to be implemented for the long term.
The initiatives were publicized through the media across the country, telling potential tourists they could now expect a better holiday in Sanya during the Spring Festival and beyond.