Flower expo venue to be turned into park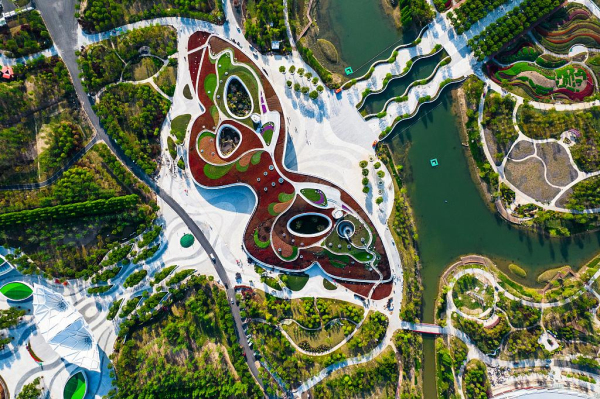 The venue for the 10th China Flower Expo on Chongming Island will be turned into a park following its conclusion on July 2. [Photo provided to China Daily]
The venue for the 10th China Flower Expo on Chongming Island will be turned into a park following its conclusion on Friday, the Chongming district information office announced.
The major pavilions Fuxing Pavilion and Century Pavilion will continue to host flower-related exhibitions. Part of the outdoor gardens will also be kept open.
The park will be reopened to the public after maintenance work is done in the later half of July. Admission tickets to the park will be priced at 70 yuan ($11) for individuals and 40 yuan per person for those visiting in groups.