China Film Investment Conference begins in Siming district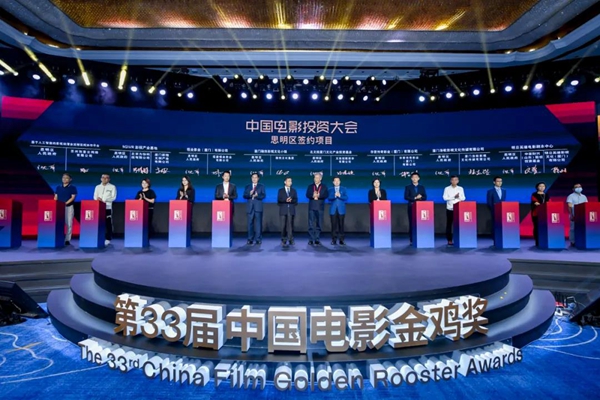 China Film Investment Conference begins on Nov 25 in Siming district. [Photo/WeChat account: simingkuaibao]
The China Film Investment Conference, a part of the 33rd China Film Golden Rooster Awards, was held in Siming district, Xiamen, East China's Fujian province, on Nov 25. It will run for two days.
Top investors and filmmakers gathered at the conference to discuss the integration of innovation capitals and the film industry. This is meant to provide a platform for capital, projects, and enterprises.
Xiamen signed 32 film and television projects with a total of 19.6 billion yuan ($2.98 billion) in investment at the conference.
Ten of the projects, including a film and television culture town, an industrial base, and an online collaboration platform, were located in Siming district. They received a total of 8.68 billion yuan in investment, accounting for about 45 percent of total investment in the city.
Siming district is known as one of China's most beautiful districts, and at least 300 different crews produce movies and television shows there every year.
Since 2019, 304 film companies have begun operating in the district and 138 new film projects costing 19.3 billion yuan have begun development there.