A group of expats joined a "Go Jiangsu" trip to rural areas of Changzhou's Liyang county, East China's Jiangsu province on Oct 17 and 18.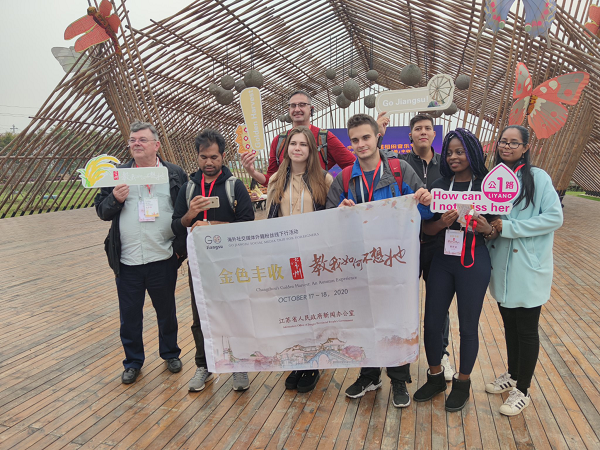 The group holds "Go Jiangsu" signs and poses for a photograph during a visit to Qingfeng village, a tourist hotspot in Liyang, Changzhou on Oct 17. [Photo/ chinadaily.com.cn]
Participants from over 10 countries, including the United States, Nigeria, Bangladesh and the United Kingdom, took part in the event, where they were able to enjoy a dose of local culture and learn more about life in the area during harvest time.