Expats discover Lianyungang with 'Go Jiangsu'
A group of 11 expats participated in the "Go Jiangsu" Social Media Trip for Foreigners to Lianyungang, the international port city in northeastern Jiangsu province from July 27 to 28.
During their two-day experience, the group got to explore some of the city's key attractions while learning about its development.
Following their arrival at Huaguo Mountain Scenic Area, they were treated to a spectacular welcome ceremony which was themed on the classic Chinese novel ––Journey to the West.
The novel tells the stories of Monk Xuanzang and his disciples who go on a pilgrimage to India –– a significant cultural milestone in ancient Chinese history.
Lianyungang, which is significant in the novel as the birthplace of its main character –– the Monkey King, is keen to show the group of expats the steps the city has taken to enhance opening up and promote the country's Belt and Road Initiative (BRI).
"Jiangsu now has closer ties with the world, and our links with foreign countries are important for promoting trade and connections between peoples," said Yang Liqun, deputy director of the Publicity Department of CPC Jiangsu Provincial Committee.
"The ceremony is great. I never thought I could have a chance to meet the 'Monkey King' and visit his hometown. This is so amazing!" said Anastasia Chupina, a photographer from the UK.
On the first day of the trip they also visited the famous Suma Bay summer resort and the China-Kazakhstan Logistics Base, the first Sino-Kazakh cooperation project to take place under the BRI.
Lianyungang is a center for logistics, with a busy port and important road and rail links. Indeed, the city is able to send rail freight all the way to Europe.
"Pakistan is one of the countries along the BRI routes, and I have personally experienced the opportunities and changes brought by the initiative in my country," said Qaisar Farooq, a Pakistani graduate student from Southeast University in Jiangsu.
On the second day, the expats visited Donghai county, which is one of China's largest crystal distribution centers. They went to the crystal processing factory, and even made their own crystal bracelets with the help of workers.
"Go Jiangsu" is a brand event co-organized by Jiangsu province and China Daily with the aim of bringing more expats to experience the culture of the eastern Chinese province.
The group poses for a photograph holding "Go Jiangsu" signs at Yunyu Peak, which is the highest peak in Jiangsu province, July 27, Lianyungang, Jiangsu province. [Photo by Xiao Da/chinadaily.com.cn]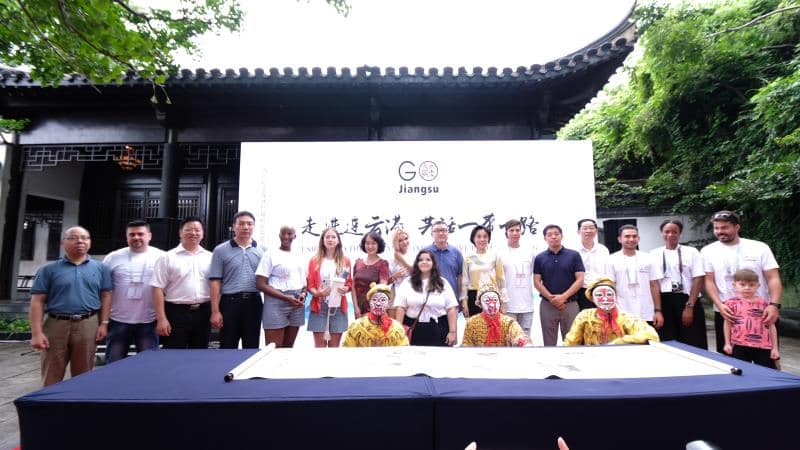 The opening ceremony of the "Go Jiangsu" Trip is held on July 27, in Lianyungang, Jiangsu province. [Photo by Xiao Da/chinadaily.com.cn]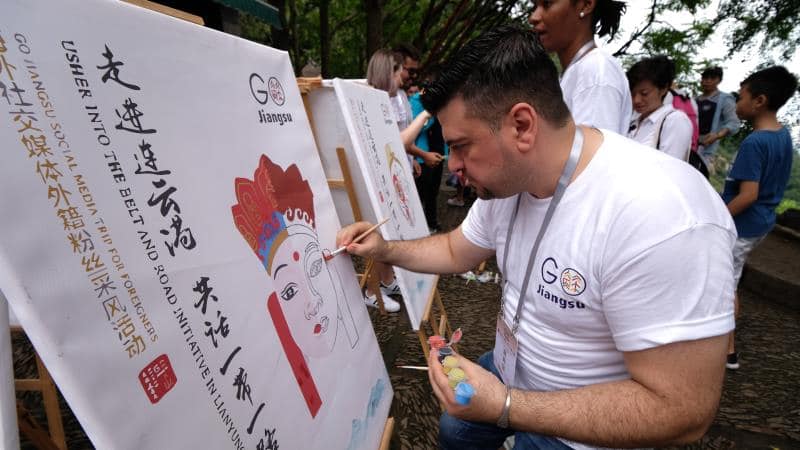 One of the expats paints the faces of a character from Journey to the West in Lianyungang, Jiangsu province, on July 27. [Photo by Xiao Da/chinadaily.com.cn]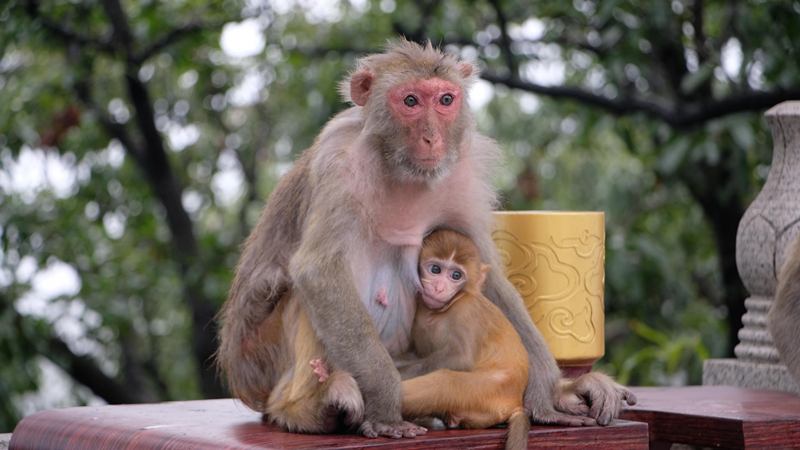 Monkeys at Huaguo Mountain Scenic Area, July 27, Lianyungang, Jiangsu province. [Photo by Xiao Da/chinadaily.com.cn]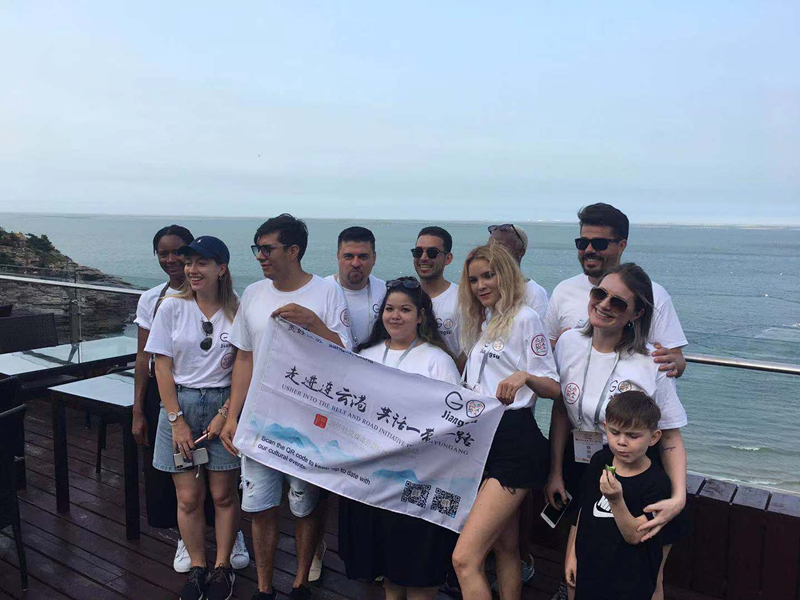 Expats visit Suma Bay in Lianyungang, Jiangsu province on July 27.[Photo provided to chinadaily.com.cn]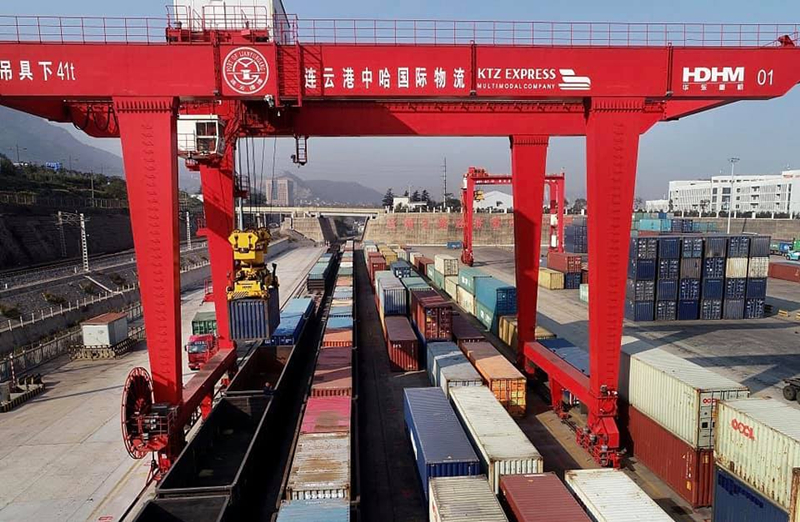 Expats visit the China-Kazakhstan Logistics Base in Lianyungang, Jiangsu province on July 27. [Photo/VCG]
Expats show off the crystal bracelets they have made, July 28. [Photo by Xiao Da/chinadaily.com.cn]