One-stop ticket service to China's Snow Town launched
To provide improved convenience for tourists heading from Harbin to China's Snow Town in Mudanjiang city of Heilongjiang, a one-stop ticket service was recently launched.
It was a joint effort by the China Railway Harbin Bureau, Heilongjiang Longyun Group and China Snow Town scenic area.
Starting on Dec 10, tourists who plan to visit China's Snow Town by transferring at Yabuli can purchase a ticket package from seven designated sites.
The ticket package includes round-trip train tickets from Harbin to Yabuli, round-trip bus tickets from Yabuli to China's Snow Town, and the ticket for China's Snow Town scenic area.
Tourists who hold the package tickets don't need to head to the bus station after arriving at Yabuli train station, as the tourist bus operated by Heilongjiang Longyun Group will pick up tourists at the south exist of Yabuli Railway Station, saving time.
Currently, tickets can be purchased at Harbin Railway Station, Harbin West Railway Station, Harbin East Railway Station, Harbin Kunlun Grand Hotel, the Daoli branch of Longyuan Tourism Co, Beidahuang International Hotel and China Snow Town Tourism Center.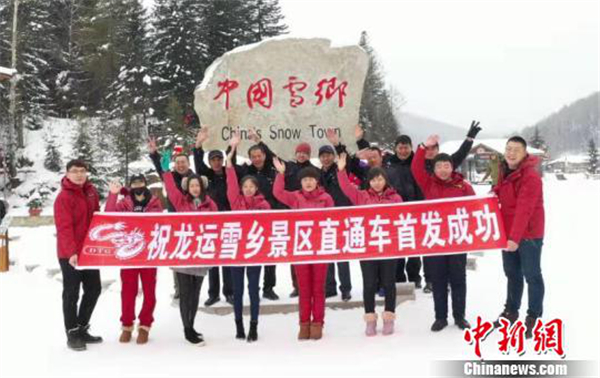 Tourists pose for a group photo in China's Snow Town. [Photo/Chinanews.com]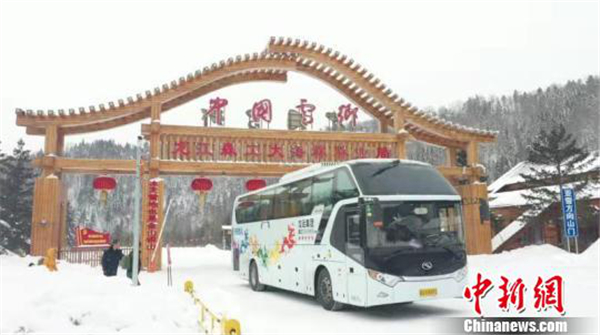 A tourist bus sets off for China's Snow Town. [Photo/Chinanews.com]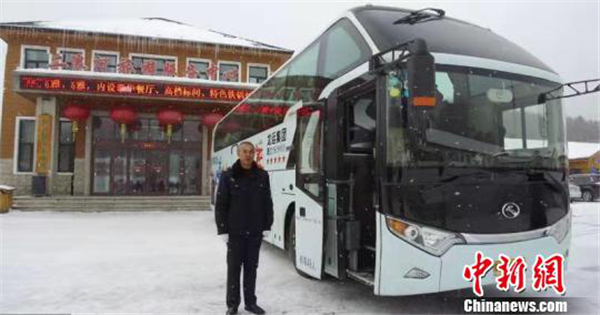 A tourist bus stops at the tourist center of Erlanghe in China's Snow Town. [Photo/Chinanews.com]