Prizes handed out for Harbin snow sculptures
The 19th Heilongjiang Snow Sculpture Competition concluded at Sun Island in Harbin on Dec 17, following a fierce four-day competition.
Sponsored by the organization committee of Sun Island International Snow Sculpture Art Expo, the competition was aimed at promoting Heilongjiang's ice and snow attractions.
A total of 60 participants divided into 20 teams took part in the competition. Competitors were required to carve snow sculptures on blocks of snow measuring 3 meters long and 3 meters wide.
A total of 20 snow sculptures were unveiled on Dec 17. Awards were handed out for four different categories and given to the best-performing teams.
A snow sculpture named Zhongshou depicting a creature said to have existed in ancient times was awarded the first prize.
The winners of the first and second prizes automatically qualified to compete in the 25th National Snow Sculpture Competition, which will be held at Sun Island on Dec 21.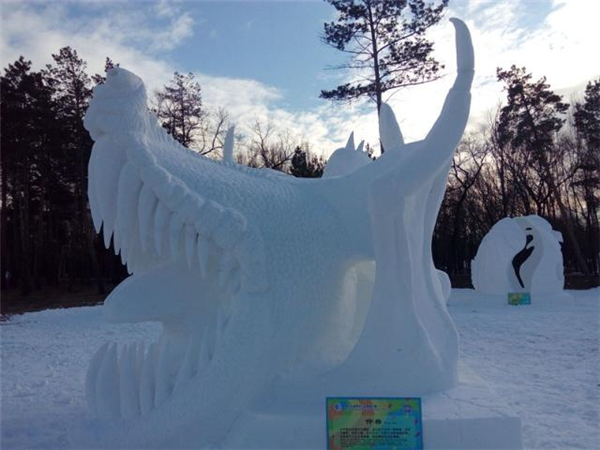 The sculpture awarded the first prize is pictured at the 19th Heilongjiang Snow Sculpture Competition at Sun Island in Harbin. [Photo provided to China Daily]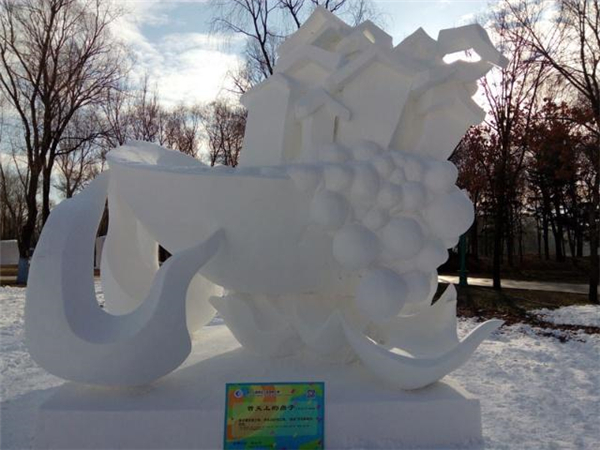 The Bite of House, one of the award-winning sculptures on display at Sun Island in Harbin.[Photo provided to China Daily]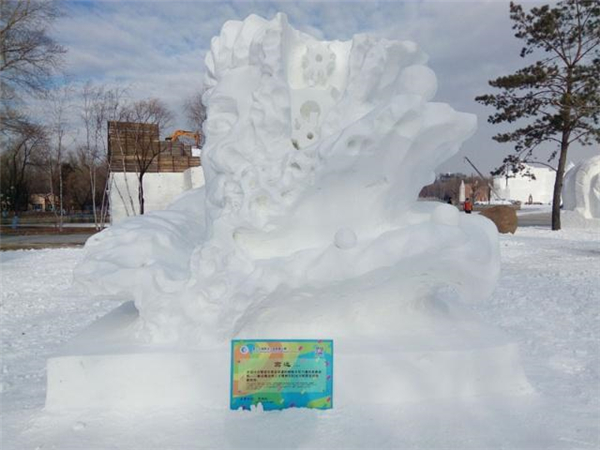 A snow sculpture depicting a human being's head and machine on display at Sun Island in Harbin. [Photo provided to China Daily]