Wuxi has hosted a series of football games in middle schools to popularize the sport and encourage teenagers to improve their physical health.
Over 500 students, both male and female, were involved in the games, representing 26 middle schools from across the city.
The first game of the championship kicked off at Wuxi No. 1 Middle School on Nov 12 with the competition running for a further three weeks.
According to the city's sports bureau, around 1,000 football games have been held this year, encompassing a wide range of ages. The games provide a platform for schools to demonstrate their progress in promoting the importance of sports.
Additionally, the local government has promised to make adjustments in an effort to promote sports.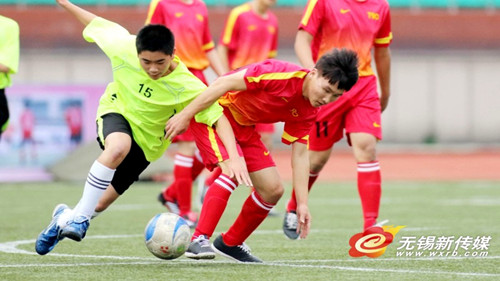 Players scrap for the ball during a match held in Wuxi, Nov 12. [Photo/wxrb.com]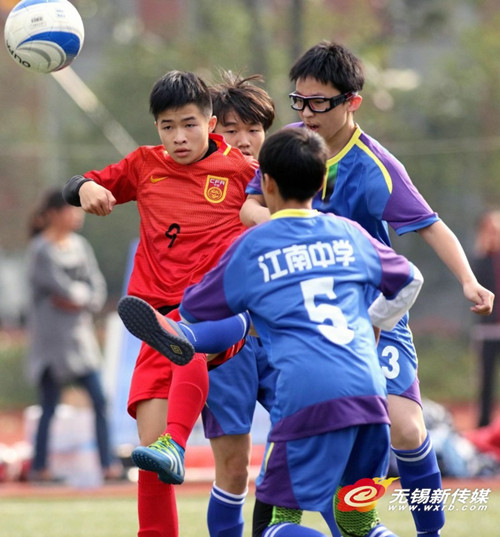 Students fight fiercely during a match held in Wuxi, Nov 12. [Photo/wxrb.com]