Xu Xiake's former residence is a must-see attraction when visiting Wuxi's Yixing county. Known as China's Marco Polo, Xu Xiake was a Chinese travel writer and geographer who lived during the Ming Dynasty (1368–1644).
The Wuxi-born traveler was not only highly praised for his famous geographical treatise, but also noted for his bravery and humility.
Xu Xiake is usually the first name people come up with when talking about the Wuxi Xu (徐) family. However, the history of the surname Xu in Wuxi can date back to much earlier than Xu Xiake.
Tracing back to the very origins of the surname Xu, it actually devolved from the surname Ying (嬴).
During the Xia Dynasty (from approximately the 21st century to the 17th century BC), Ying Ruomu, son of a landowner called Fei the Great, was rewarded for his bravery by being allowed to found a new state in the area near modern Xuzhou, in northern Jiangsu province. This state was named Xu, and Ruomu's descendants later changed their surname to Xu to reinforce their prestige among local families.
The Xu family began to intermarry with the nobility in the state of Wu, based in the area around modern-day Wuxi, during the Spring and Autumn Period (770-746 BC), bringing the surname Xu to Wuxi for the first time.
Following the collapse of the Northern Song Dynasty in 1126 AD, many Xus migrated southwards to avoid the fighting that flared up in the aftermath. Most of the people surnamed Xu living in Wuxi today are descendants of these migrants.
Another well-known member of the Wuxi Xu family is Xu Beihong (1895-1953), an artist especially famous for painting horses.
Xu Beihong studied abroad in France during his youth and became friends with the French painter Dagnan-Bouveret, who taught him a lot. He also later received training in Germany.
His experiences in Europe enabled him to combine sketching skills with traditional Chinese painting techniques. The muscles, bones and the expressions of the horses drawn by Xu Beihong are vivid and natural, even though they were painted by ink and brush pens in only a few strokes.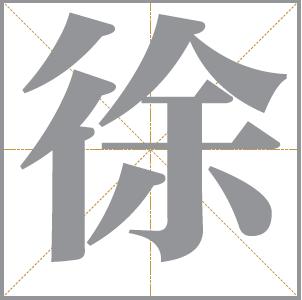 The character Xu (徐) [Photo/provided to chinadaily.com.cn]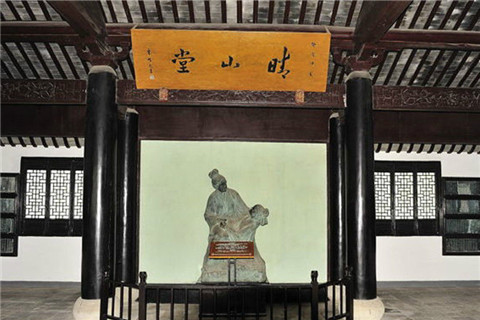 Xu Xiake's former residence in Wuxi's Yixing county [Photo/provided to chinadaily.com.cn]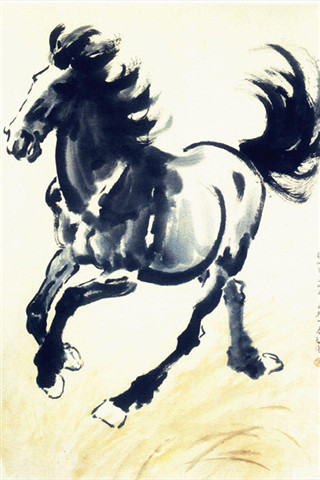 A horse painted by Wuxi-born artist Xu Beihong [Photo/provided to chinadaily.com.cn]