It's not hard to see the importance of the surname Qian (钱). As a character, Qian means money and is the general designation of all currencies. As a surname, Qian ranks second in the Hundred Family Surnames (a classic Chinese text composed of common Chinese surnames) published in the Northern Song dynasty, ranking after only the Northern Song's royal surname Zhao (赵).
Historically, the Qian family has always preferred to marry their own clansmen, so the genealogy and evolution of the surname are quite clear. In the Jiangnan area (to the south of the Yangtze River), the Qians have been a renowned family since their ancestor Qian Liu (852-932) established the state Wuyue there in 907.
The area was prosperous and safe under his, and later his son's, leadership for over seven decades before his son decided to succumb to the Northern Song dynasty (960-1127) to avoid conflict. People didn't suffer wars or poverty, due to the Qians' visionary leadership, even during the period of the Five Dynasties (907 - 960), which was one of the most chaotic periods in Chinese history.
This history of peace is no doubt why the surname Qian ranks second in the Hundred Family Surnames.
In the modern age, the Wuxi Qian family has also produced plenty of celebrities and famous scholars, including ten academicians of the Chinese Academy of Sciences and Chinese Academy of Engineering.
Almost every Wuxi resident is familiar with the names of Qian Mu (1895-1990) and Qian Weichang (1912-2010), and they will be especially aware of Qian Zhongshu (1910-1998), who's considered the most famous member of the Wuxi Qian family.
Qian Zhongshu's novel Fortress Besieged has been translated into various languages and published around the world since 1960. His works of non-fiction are characterized by their large number of quotations in both Chinese and Western languages. He also played an important role in digitizing Chinese classics late in his life.
Qian Zhongshu's name was widely acknowledged around the country after Fortress Besieged was adapted into a popular TV drama in 1990.
Qian Mu, a renowned historian and a master of Chinese culture, was Qian Weichang's uncle. Qian Mu wrote more than 80 books which even now significantly affect the academic world.
Today, if you walk past the Wuxi First High School, you may notice the front building is called Qian Weichang Building, in memory of its great alumnus.
Qian Weichang got 15 points in the Physics exam when he was admitted to Tsinghua University. It occurred to him later that it was science that could really improve the country's development. He then changed his major to physics and worked extra hard.
He eventually became a modern Chinese pioneer in mechanics and perpetually the rector of Shanghai University.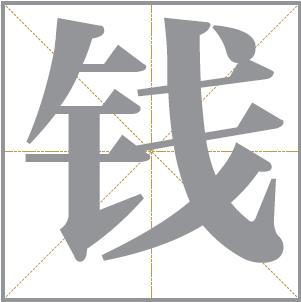 The character Qian (钱). [Photo/ provided to chinadaily.com.cn]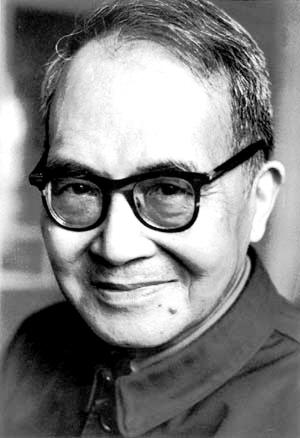 Qian Zhongshu, a well-known member of Wuxi's Qian family. [Photo/ provided to chinadaily.com.cn]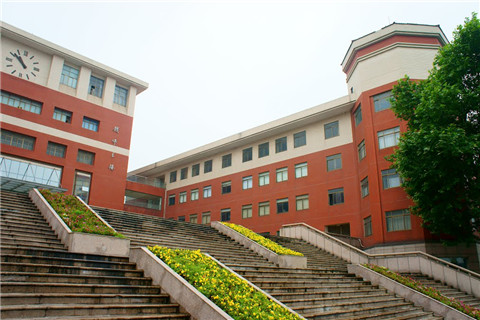 The Qian Weichang Building at Wuxi First High School. [Photo/ provided to chinadaily.com.cn]